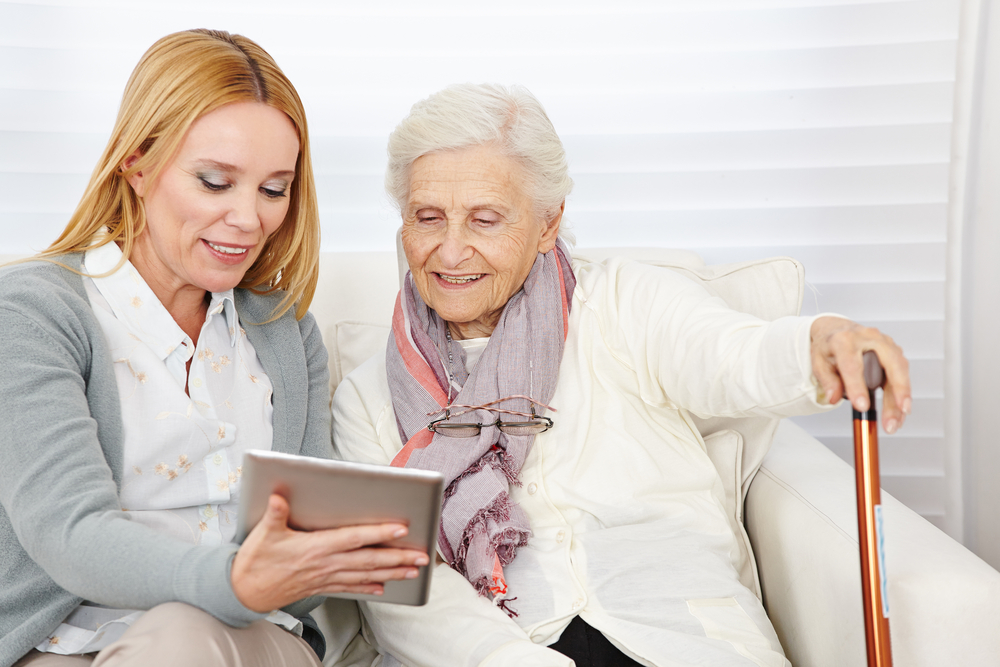 The move to an assisted living community can be a jarring experience for a person who's been used to living on their own their whole lives. Feelings of helplessness may arise, and some families may find it difficult to get their loved ones comfortable in their new home.
Whether your loved one is no longer safe living alone, needs help with daily activities, or just needs help managing the responsibilities of their healthcare, assisted living is the best move your family could make for their well-being. Don't let the transition into a community be difficult. Try out these five tips to ensure that your loved one's big move is one of excitement and not anxiety.
Schedule A Visit First
Since you've decided to make the move into assisted living, it's obvious that your loved one's well-being matters to you. Keep their needs a priority and make sure that your decision of a particular community is the right one by visiting the facility together.
This is the perfect opportunity to help everyone in your family get to know the surroundings, the staff, and generally give some peace of mind that essential needs will be met.
Include Your Loved One In The Decision
One of the biggest issues that arise during a transition to assisted living is the loved one feeling like their life decisions are being made for them. Keep them in the loop and include them in the important aspects of decisions that matter to them. This can include:
Agreeing on a community's location

The type of room they want in their community

What needs to be downsized before the move
Make Their New Place Feel Like Home
Although an assisted living apartment doesn't have the floorplan of your loved one's home, you can still make an effort to give them a sense of familiarity. Help them pack their favorite aspects of "home" and let them recreate their new living space into an area that feels comfortable for them. 
Encourage Activity Participation
Especially during the transition period, the social and emotional needs of your loved one must be met. Every assisted living community has numerous programs and social activities that community members are encouraged to get involved with. 
Don't let your loved one dismiss these opportunities. The sooner they get out and make friends while doing activities that matter to them, the higher the likelihood of a comfortable adjustment.
Don't Smother Their Independence
Remember, it's great that you aid in this new stepping stone in your loved one's life, but failing to let them adapt on their own at all can lead to an unsuccessful transition. Visits are always welcome, as you want your loved one to avoid feeling abandoned. However, once you've gotten them into a routine and allowed them to meet new people and start feeling comfortable in the community, don't let go, but simply, loosen your grip on their hand.
Learn More About Assisted Living With A Visit to Cornerstone Senior Living
Even if you feel like you need help beyond the five tips we gave, the staff at a Cornerstone Senior Living community near you is always on-hand. We are ready to help your family schedule a tour and show your loved ones the comfort that our Assisted Living communities provide to our residents. Contact us today to learn more about the application process or to schedule a visit.