ASSISTED LIVING STARTING AT $3,800
Stonehaven Assisted Living
Stonehaven Assisted Living is a Level II community located in Central Arkansas–tucked into a beautiful wooded area filled with nature's beauty and wildlife for residents to enjoy.
We provide our residents with the independence they need within a caring, relaxed and comforting home environment supported by a 24-hour licensed nursing staff. Our approach to care is highly personal, starting with listening carefully to understanding each resident's healthcare needs along with their personal interests. This approach enables us to prepare a customized care program to ensure the best possible experience within our community.
Arkansas Assisted Living License 425
ASSISTED LIVING
We know aging is a journey and each individual has special wants and needs. Our loving and friendly staff is ready to offer the best care possible in a comfortable home environment.
Assisted Living
Within our community, we provide a wide range of services for our residents who can live independently, but also require some assistance. Our goal is support you with just the right level of care for you to flourish within our community designed to maximize your autonomy, dignity and privacy, as well as emphasize family and community involvement. 
All apartments come with individually controlled heating and air conditioning, kitchenette with refrigerator and ice maker, microwave, walk-in closets, private bathrooms and private mailboxes.
Whether you are looking for a studio, one- or two-bedroom residence, we offer:
Three floor plan options
Ranging from 355 to 753 square feet
Download Brochure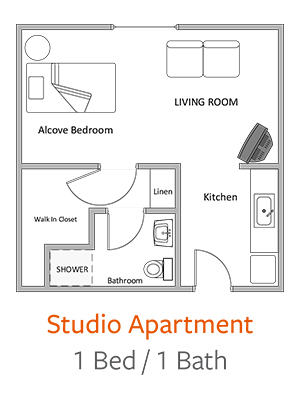 Stonehaven-Assisted-Living-Studio-Floor-Plan-1-Bed-1-Bath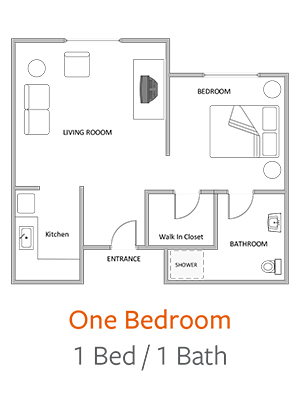 Stonehaven-Assisted-Living-Foor-Plan-1-Bed-1-Bath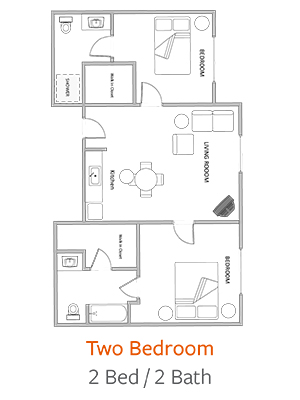 Stonehaven-Assisted-Living-Floor-Plan-2-Bed-2-Bath
Stonehaven will make you and your loved one feel like you are at home here.  From our loving and friendly 24-hour nursing staff to the comfortable surroundings, we have a lot to offer.  We have professionally trained chefs on staff and well-trained nursing staff to take care of your every need.  We also provide daily activities in our spacious living areas, outside of the facility or in the privacy of your apartment.
Lifestyle Amenities
Spacious living areas, fireplace
Dining room
Three nutritious chef-prepared meals per day
Library and study, computer/internet access
Furnished covered patio
Comfort & Convenience
24-hour emergency call system
24-hour licensed nursing care
Weekly housekeeping
Salon and barbershop
Daily trash removal
Scheduled local/private transportation
Programs & Activities
Daily activities for residents
Social and recreational programs
Religious programs and services
Holiday celebrations
What's Nearby
There are variety of nearby restaurants, shopping and local attractions near Stonehaven Assisted Living. Below is a brief list of places closest to Stonehaven.
Stonehaven Assisted Living
Domino's
Sonic Drive-In
Zaxby's
Subway
Arby's
Kroger
Walgreens
Arkansas State Hospital
Arkansas Surgical Hospital