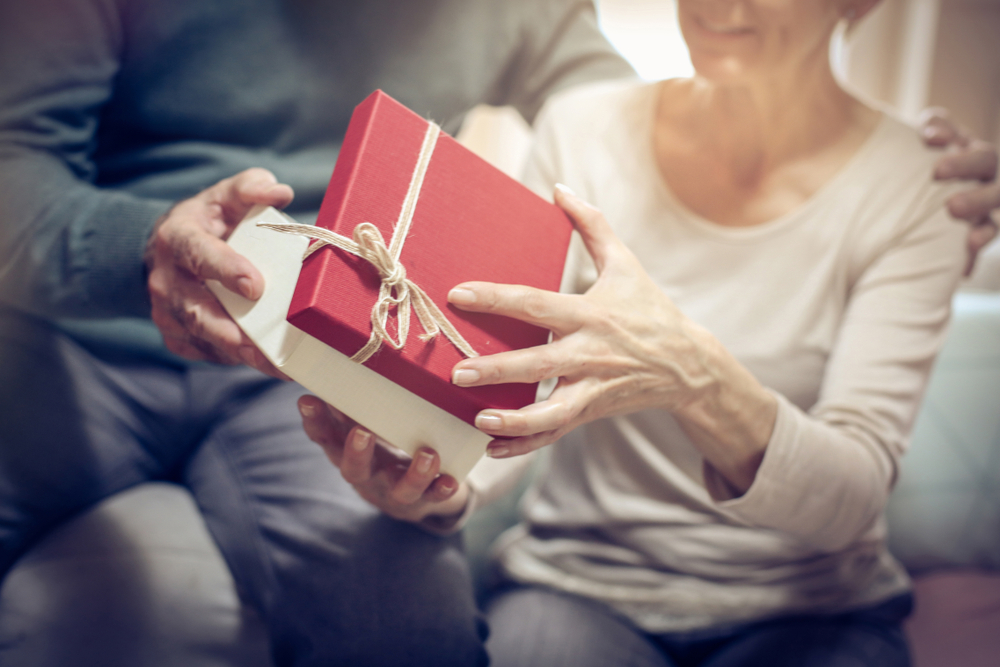 The holidays are here, and your assisted living relatives deserve a wonderful holiday too! Make their winter celebration one to remember this year with these thoughtful gift ideas that are perfect for the senior living lifestyle.
Gifts That Spark Memories
Gifts that get your loved one's mind working is a great idea for someone with a relative in a memory care community. By focusing on giving gifts that celebrate your loved one's memories, you can help them connect with their natural self this holiday season.
Some gifts that are perfect for sparking memories include:
Photo Albums
Custom Photo Blankets
A Handmade Journal of Favorite Family Memories
Digital Photo Frames
Experiences Get You Out of the Box
Remember, assisted living isn't a confined community. Your loved one most likely still has the desire to get out and explore the world around them! Make their curiosity and zest for life the focal point of your gift by giving them an experience that shows them how much they mean to you.
Take them out to a favorite restaurant, schedule a spa day, or take them shopping around a local metropolitan area. All of these experiences give you a chance to spend some one on one time with your loved one and make some precious memories that just can't be wrapped.
A Taste That Takes Them Back
If you're cooking for the holidays, make your loved one their favorite dish. If a chocolate chip cookie recipe has been passed down through generations in your family, now is a great time to bake it for them!
If you're hoping to shop online this holiday season, the online candy shop, Old Time Candy offers a decade candy gift box that features candies from the 1950's and beyond. The process is simple. You pick the decade, and the goodies are delivered to the address of your choice!
Blankets Galore
A gift can never go wrong when comfort and warmth are involved. If your loved one is often anxious, stressed, or has a hard time sleeping at night, try gifting them a weighted blanket. These items come in numerous sizes and weights and are perfect for relieving stress and promoting a sense of calm and warmth.
GrandPad
Finally, for the more tech-savvy grandparent who wants a straightforward tablet experience, the GrandPad is at the top of their wish list.
This device is meant for simple, effective online connection between you and your loved one. The goal of the GrandPad is to provide the experience of a tablet without the clutter. Help your loved ones manage browsing capabilities, load photos, conduct video calls and more with this impressive gift!
Celebrate Every Holiday in Comfort at Cornerstone Senior Living
Cornerstone Senior Living is ready to welcome your relatives into the folds of our communities. Our programs deliver multiple levels of care that ensure your loved one's emotional and physical needs are consistently met.
We want our communities to be the best choice for your family, and that's why we're inviting you to take a tour of one of our locations near you! Contact us today to find out more about our programs and services at your community of choice.