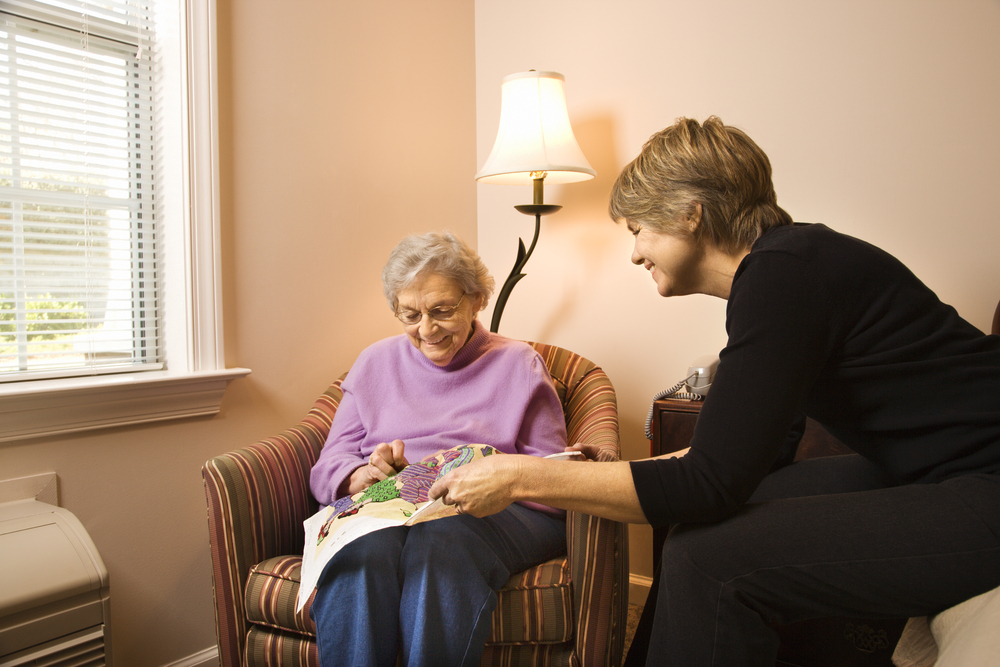 Assisted living communities are a place where your loved ones can take their time to enjoy life. This means they will have time to socialize, eat their favorite meals, and visit with their family members; all while taking in their Golden Years with ease. They are the perfect setting for taking your parents for an assisted living visit of a loved one.
Although visiting your loved ones in assisted living is a great gesture, there are several ways that you can make the most of your visit while also making your visit an enjoyable time for your loved one. Here are our top four tips for maximizing the time during your assisted living visit.
1. Plan Your Assisted Living Visit Carefully
Your loved one may be excited that you have taken the time to visit them at their assisted living community. Keep in mind that they are living on a schedule and internal clock that may differ from when you would prefer to make your visit.
This means that in order to avoid disappointment from either party, you should plan out your visit. Planning out a visit involves taking the time to learn about their community schedule and knowing when they are most active. By taking these small steps, you will be able to ensure that your loved one will be alert and present while you are visiting.
2. Be There, Not Online
During your assisted living visit, it is equally important that you and your other visiting family members are in the moment. We advise that unless you are showing your loved one something on YouTube or your photo album, that you keep your electronics off so that you can avoid being distracted while you emotionally connect with your loved one.
Try out some of these offline activities:
Talk about their past
Play a board game with them
Watch a movie that they used to enjoy
Go for a walk around the premises
3. Take the Opportunity to Look Around
Your assisted living visit is a great time to check in on your loved one's assisted living apartment. Use this time to make sure that everything they need is in place and they have all the items that they may need until your next visit.
Visits are also a great time to ask your loved one questions about how they are feeling and do a brief evaluation of their health and how they are enjoying their assisted living home.
4. Bring Items from Their Past
This is a simple step to lighten up any visit. Bring some old books, movies, or photos that will ignite the spark of happiness in your loved one's eyes that you are looking for. A little gesture goes a long way, and a reminder of the past will not only make them happy but be good for their emotional and mental health.
Plan Your Next Visit with Cornerstone Senior Living
If you have a loved one in our assisted living community, we encourage you to make a visit and see how we treat your family member like one of our own. Our highly-trained staff will be happy to show you around and help you plan your visit with your loved one. Give us a call today to get your visit started.