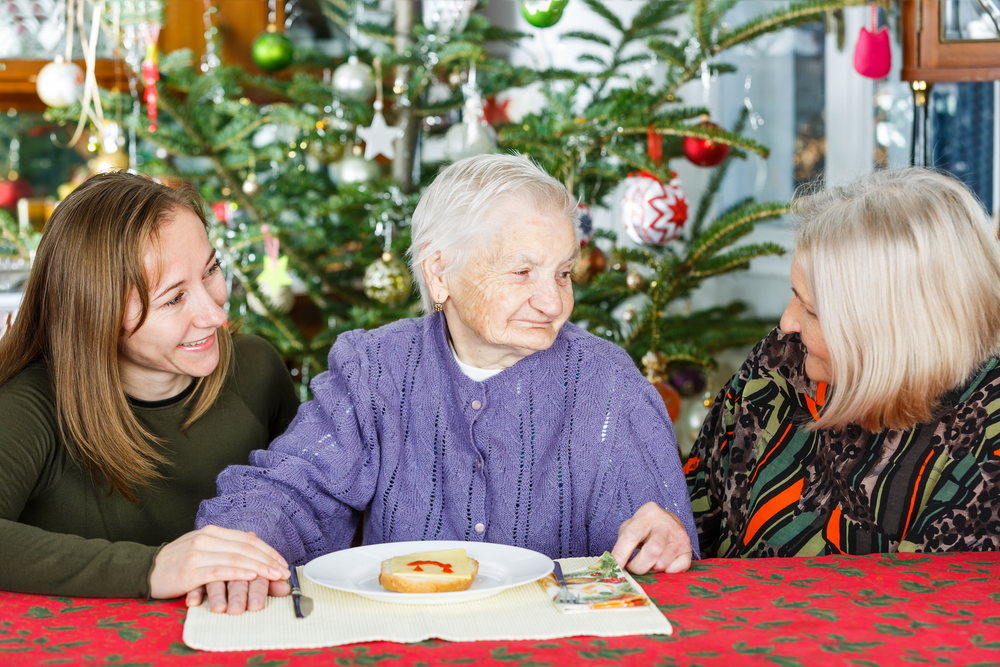 Neurological diseases like Alzheimer's and dementia can make everyday life a little bit harder for our loved ones living with these issues. This means that even more effort needs to be put in on your behalf in order to make the holidays a memorable time for your family member in a Memory Care community.
Here are some quick tips to ensure that your holidays run smoothly and stress-free.
Keep in Mind the Stage of Your Loved One's Disease
Remember, these diseases don't just manifest in their final stage. Alzheimer's and dementia develop over time, and with them do your loved one's symptoms and needs. Before planning your holiday events, make sure to speak with your family member's community in order to understand how advanced the disease currently is.
Once this information is brought to light, you can truly know what to avoid and what types of activities to emphasize at your family gathering. Make sure to discuss your loved one's needs with attending to members of the family in order to keep the mood cheerful throughout the celebration.
Make Dinner Preparations Simple
We understand that the holidays are typically celebrated with a meal that would please even the savviest foodie. Some families love to spend days preparing in the kitchen for a single Thanksgiving or winter holiday meal.
However, when you are trying to make the holidays happy with a loved one suffering from neurological diseases you will have to set some time aside to ensure that preparations as a whole are perfect. This means that reaching out to other family members for help with dish creation or centering dinner around a pot-luck theme may be the best option this year.
Celebrate Your Holidays in a Familiar Location
When approaching the holiday's with Alzheimer's in the family, be practical about where you celebrate your gathering. Loved ones living with the neurological disease will most likely respond best to locations that are immediately familiar to them.
Even a change in environment as simple as going back to their old home can bring on bouts of anxiety and disruption. By keeping their comfort at the forefront of your mind, you will soon come to find that participating in community planned holiday events or using an event room at our community is the most comfortable option for your loved one's mental health.
Keep Visitor Traffic Low for Alzheimer's Community Members
One of the biggest triggers for patients with Alzheimer's and dementia is any type of sensory overload; especially larger crowds. In order to keep your family member happy during this time of the year, arrange your visits to be spaced out among members of the family. This way, even if there is confusion between you and your loved one, the threat of the situation becoming overwhelming for them is reduced.
Keep Your Holidays Happy at Cornerstone Senior Living Communities
The holidays are a time meant to be with your family no matter where they are. If you know that your loved one is declining in mental health and requires a Memory Care community for proper care, Cornerstone Senior Living can help. Get in touch with us today to find out more about our services and schedule a tour of a community near you.