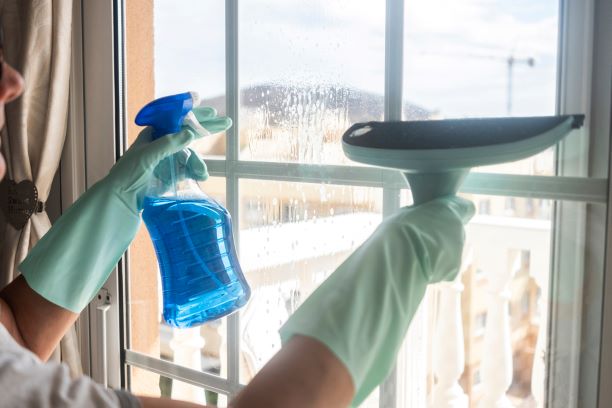 Every family wants their elderly loved ones to thrive in a healthy and sanitary environment. As the body ages, vulnerabilities to several health complications can increase.
Sometimes loved ones who live alone may need assistance in cleanliness. While this can become a difficult situation for a family to keep up with, senior living communities are able to offer day-to-day care.
Here are some of the ways we combine a clean surrounding with a health-based approach to elderly wellbeing.
Cleanliness and Care Go Hand-In-Hand
The choice to enroll a loved one in a senior living community is an important choice for any family. Aside from general programs offered like assisted living and memory care, one of the biggest criteria family members have when selecting a senior living community is cleanliness.
How Cornerstone Cares for Our Assisted Living Communities
The professionals at Cornerstone communities take pride in our approach to keeping our grounds and community member's rooms clean.
We understand an unclean environment can harm a compromised immune system, and we strive to take every necessary precaution to clear out clutter and keep our residents safe while also respecting their privacy..
Cleaning in Order is Essential
Whether cleaning the bathroom, kitchen, or living areas, our staff follows a process to best prevent the spread of germs.
Trust the Cornerstone Standard for Your Loved Ones
If your family is ready to learn more about a Cornerstone community near you, we are ready to help. Contact us today to learn more about our programs and how we can answer any questions you may have.