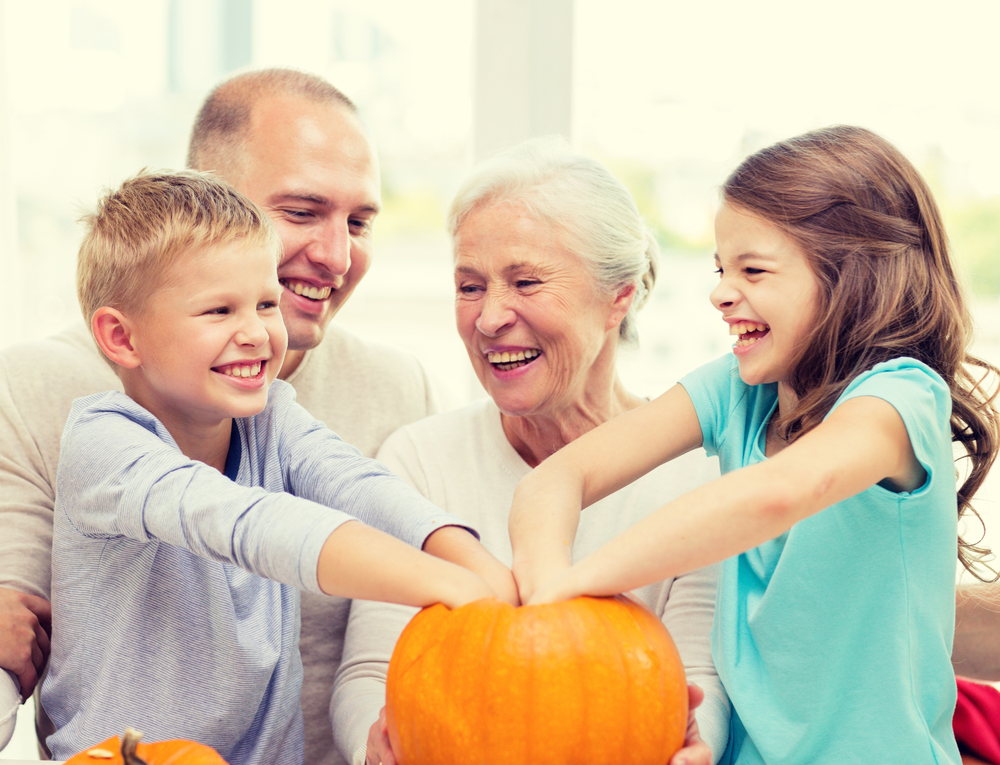 During Halloween festivities, many family members like to spend time with their elderly loved ones to ensure a safe and fun holiday. Whether your loved one lives at home or in a senior living community, there are many ways to have a good time during this fantastic time of the year. 
Check out our helpful tips below for a great Halloween!
Hosting a Community Trick-Or-Treat?
Some senior living communities like to get their members involved with the Halloween season. If your loved one is already part of an Assisted Living community, ask about Halloween visitation schedules. You can organize a hallway trick-or-treat for your loved one and their neighbors!
If this is feasible, try to host a small event at an appropriate time and help your loved ones and their friends get prepared for visitors well in advance. 
Celebrate at Home, Safely
We know living at home can be tough for the elderly. However, if your loved one still lives at home and wants to pass out candy, make sure they do so safely. 
Set delegated "candy hours" and post a sign of these hours at the front of their home. This will prevent unwanted visitors late at night. 
During candy hours, encourage your loved ones to open their door cautiously. To be extra cautious, make Halloween a family affair. The whole family will have a great time enjoying the Halloween spirit!  
Decorations
It's spooky decorations season! Remember to choose safe decorations when helping decorate your loved one's home.
Don't put actual candles and flames in Jack-O-Lanterns or paper bags for walkway ambiance. This is a fire hazard. Take advantage of safe Halloween decorations that won't put you or your family at risk.
Keep Clear of Hazards
On Halloween, help your loved one make sure the path for trick-or-treaters to the door is safe.
Make sure any walkways leading in and out of the handout area are clear of obstacles and clearly lit. This prevents safety hazards for your loved ones and the trick-or-treaters making the neighborhood rounds.
Consider Loved Ones With Dementia
If you have a loved one who displays symptoms of Alzheimer's or dementia, put their needs at the top of your priorities. In order to help them enjoy Halloween safely: 
Avoid leaving them alone for the night

Do not play scary music or loud music in general

Answer the door with them

Prevent them from surprise exposure to what could be considered a "scary costume" in their eyes 
Enjoy the Start of the Holiday Season With Cornerstone Senior Living
Senior living can be the easiest step towards quality care for families with aging loved ones. At Cornerstone Senior Living, we offer several programs throughout our welcoming facilities to meet the needs of our unique community members. 
If your family is curious about how good the next step can be for your loved one, contact a community near you to schedule a visit. Our team is ready to show you around and welcome you into our family.