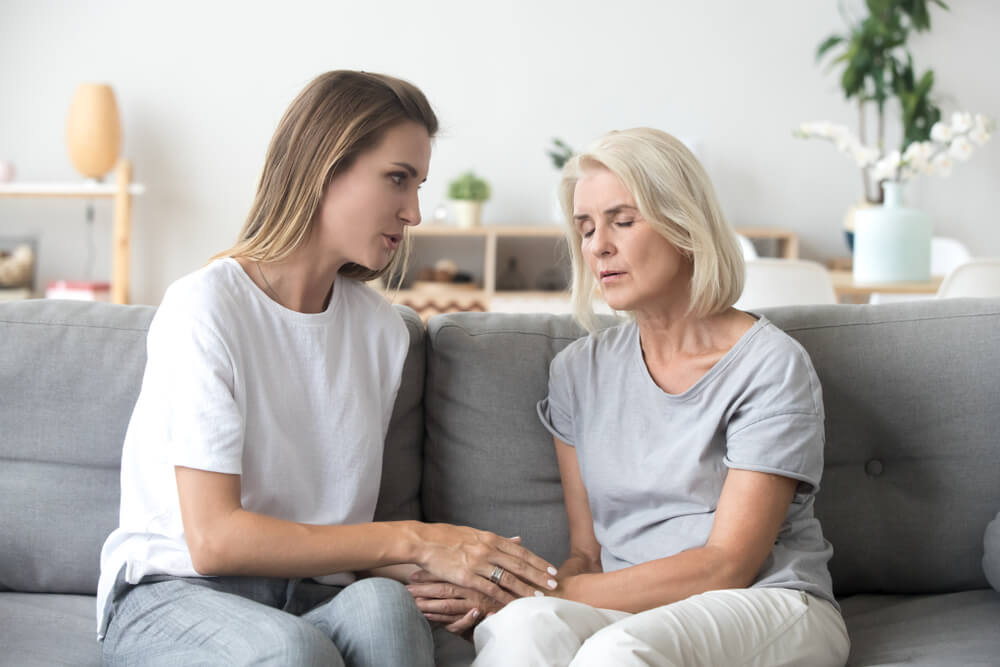 Every year, it's estimated that hundreds of thousands of people will be diagnosed with the progressive neurological disease, known as Alzheimer's disease.
This means that as caregivers and family members, we must step up and help make life with Alzheimer's disease as manageable as possible. One of the most difficult symptoms of the disease is dementia and the decline of communication abilities.
Although we can't wind back the neurological clock, there are several ways one can spark up a conversation with loved ones suffering from Alzheimer's. Here are some tips to follow for your next phone call or visit.
Reminisce on the Old Times
Memories are things that quickly become distant for someone with Alzheimer's disease. However, talking about days gone by can help rekindle some of the thoughts associated with "old times."
From childhood memories, to talking about a favorite dish that they used to prepare, reminiscing is usually a great way to help them remember who they are and where they've been. Even if you don't spark a true conversation with them, sharing old memories and photographs can help regenerate older thought processes.
Engage in an Activity They Enjoy
Prepare an activity that you know they enjoy. This can be as simple as a stroll in the park or a quick trip to a favorite restaurant. Like reminiscing, giving loved ones the physical feeling of familiarity can bring up past memories and start conversations that you can both treasure for the time being.
Remember the Basics of Communication
How you approach a conversation with your loved one is everything. No matter the stage of dementia or Alzheimer's your loved one is in, these basics should always be included during any attempt at communication:
Maintain eye contact
Always address your loved one by their name
Create comforting body language
Mind your tone throughout your attempts at conversation
Listen to your loved one, even if what they say is difficult to comprehend
Prepare Discussion Topics
Especially during phone calls or FaceTime sessions, preparation is a must. Without discussion topics on-hand, you could spend your time together struggling to find something to talk about with your loved one.
This isn't fair to either of you, and could agitate your loved one as they try to keep up with your train of thought. It's easy for a phone call to become a one-sided conversation. So plan ahead and have your memories and family news at the ready.
Don't Exclude Loved Ones
Just because your loved one is affected by Alzheimer's doesn't mean they aren't lucid. Make every attempt possible to include them in your conversations you have with other family members in their presence. Above all, do not talk about your loved one as if they aren't there. No matter the stage of disease, your loved one should always receive the dignity they deserve from you.
Help Your Loved One Through Alzheimer's With Cornerstone Senior Living
Alzheimer's disease is something that no person or family should have to fight through alone. At Cornerstone Senior Living, our Memory Care program helps assist people living with Alzheimer's, and make life manageable within our community.
If you know that it's time for your family to start looking into senior living communities, we invite you to tour a Cornerstone community near you. Contact us to learn more about our programs and schedule a tour.