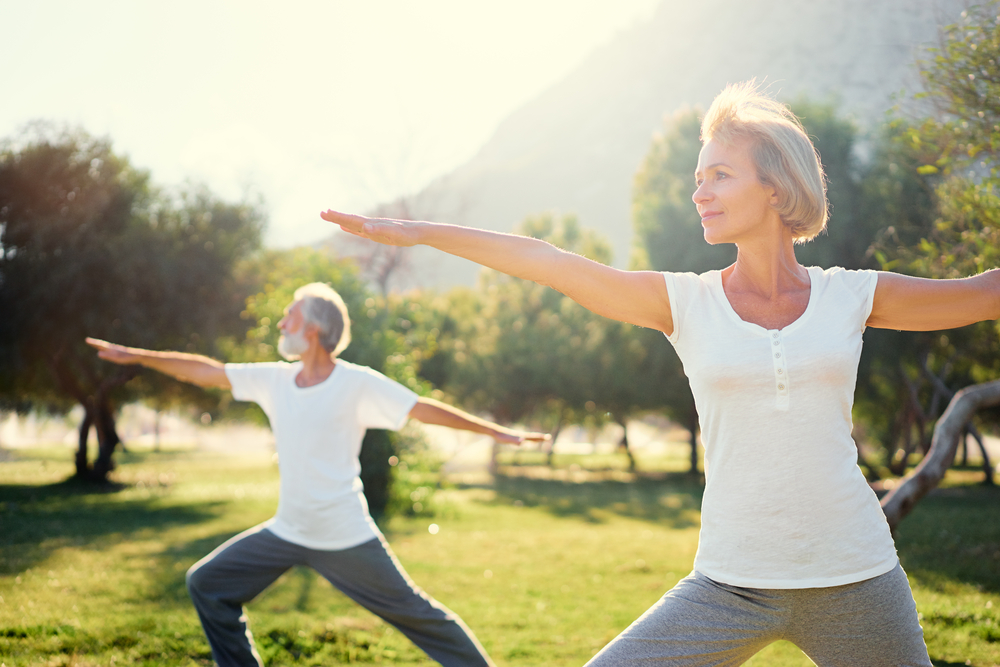 It's September and that means Healthy Aging Month is in full swing. Getting older is inevitable, but there's no reason why age should slow your loved one down. Even when they require help to get through the day, it's never too late for them to take the reins on their health and age gracefully!
This month, try to add these 6 activities into their routine so you can help them improve the physical, mental and social well-being that this movement represents!
1. Feel Your Inner Age Beyond Healthy Aging Month
Acting your age is overrated. Who cares if you're 65 or older? You can still have a good time with the personality you've got! If you truly feel like a youthful 30-year old on the inside, it's not denial, it's a form of positive thinking that can help your loved one face life head-on when physical difficulties require a positive mindset!
2. Push a Positive Outlook on Life
The changes that come with aging can be stressful on a person. Anxiety and depression lead to damaged brain cells, memory loss, fatigue, and the exacerbation of Alzheimer's. Negativity stops one's life from moving forward and will bring a gray cloud over any good that occurs during a daily routine. Even though stressful situations are unavoidable, you can still encourage your loved one to look on the brighter side this month. 
3. Add More Fruits and Vegetables to Your Diet
A healthy diet does so much good for a person wanting to age in a healthy manner. Most adults in the US aren't getting the nutrients they need and it heavily impacts their lives through problems like obesity, diabetes, and high blood pressure.
Even if your loved one has a sweet tooth, convince them to add fruits and vegetables to each portion of their meals and ensure they follow the required dietary needs that their doctor has recommended.
The Mind Diet can provide boons to the immune system including:
Vitamin A

Vitamin C

Potassium

Folate

The delay in the development of Alzheimer's and dementia
4. Prevent Health Problems Before They Start
Speaking of doctors, this month is a great month to remind your loved one that preventative care is easier than dealing with a health problem after the fact. Practice the prevention of negative health conditions by regularly:
Getting necessary vaccines

Practicing proper hygiene

Creating a home safety plan

Scheduling preventative care with physicians and dentists
5. Stay Connected
Social interaction is necessary no matter the age. Encourage your loved one to step outside of their personal boundaries this month! Get them involved in a community activity, or help them strike up a conversation with another community member in the dining hall. Connectivity keeps the mind sharp and gives an excellent boost to emotional health. 
6. Try to Become More Active
One of the biggest threats to people aged 65 and older is an accidental fall. While physical precautions like railing can mitigate these incidents, staying active is another way to keep the body limber. Not only does something as simple as a daily walk or stretching regimen help prevent fractures but it also aids in the prevention of coronary heart disease, hypertension, and diabetes.
Celebrate Your Health at a Cornerstone Community Near You
The communities of Cornerstone Senior Living put all of our efforts into creating a healthy environment for your loved ones. If you or a family member are in need of Assisted Living, Memory Care, or Independent Living, one of our communities and programs may be the right fit! Now is the perfect time to schedule a visit and find out how we can make your loved one feel at home.