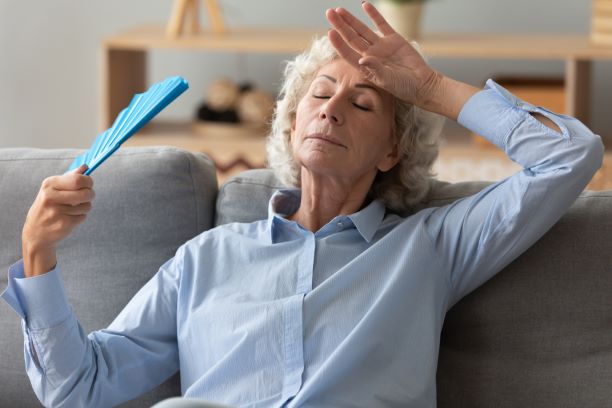 Summertime in Texas means really hot temperatures. While it's important that everyone keeps track of their health in the sun, it's especially important that your elderly loved ones enjoy the season safely.
If you have an elderly family member who is part of an independent living community or who just likes to get out in the sun, here are some quick tips to help keep their time outdoors a pleasant one.
Stay Hydrated
As we get older, our bodies become more susceptible to dehydration. Not only that, but some seniors with dementia symptoms or Alzheimer's Disease may have difficulty recognizing when it's time for more water.
Work in regular hydration throughout your loved one's schedule and always ensure they have a water supply available to sip on when the need arises.
Dress for Warm Weather
Take the time this summer to change up your loved one's wardrobe for their comfort in the warmer season. Avoid darker, tight-fitting synthetic fabrics and aim for lighter, breezier attire. Natural materials like cotton keep the body cooler, so stock up on tees and summer dresses to help your loved ones take it easier in the sun.
Keep Your Skin Safe
Remember, sunscreen is necessary for everyone! While fun in the sun is great, your senior loved ones always need protection against overexposure to the sun's rays. 30 minutes prior to when your loved one heads outside, apply a healthy coat of sunscreen that is SPF 30 or higher. As an extra tip, encourage your loved one to wear a hat while in the sun. Any extra shade can help, especially for those who are balding or have lost their hair.
Communicate With Loved Ones
If you know your loved one has plans to get out and go for an excursion on a summer's day, gently ask that they keep in touch. Know where they'll be, and for how long they plan on being out. Communication during the summer between loved ones and neighbors is key to keeping tabs on everyone during the months when sudden heatstroke is a possibility,
Watch for Symptoms of Hyperthermia
Speaking of heatstroke, know the symptoms of hyperthermia before it is too late. Heat exhaustion is common during the summer in Texas, and knowing the symptoms is crucial. Some of the most common symptoms include:
Headache
Vomiting
Rapid breathing
Overheating but not sweating
Fainting
If you or your loved one shows signs of hyperthermia, call for emergency services immediately.
Keep Senior Living Comfortable with Cornerstone Communities
If you know this summer is the one for your loved one to start looking into a senior living community, a Cornerstone community near you is ready to welcome them in as family. Cornerstone Senior Living offers several programs that meet our community member's unique needs. Contact us today to learn more about our community near you and how to set up a tour for your family.