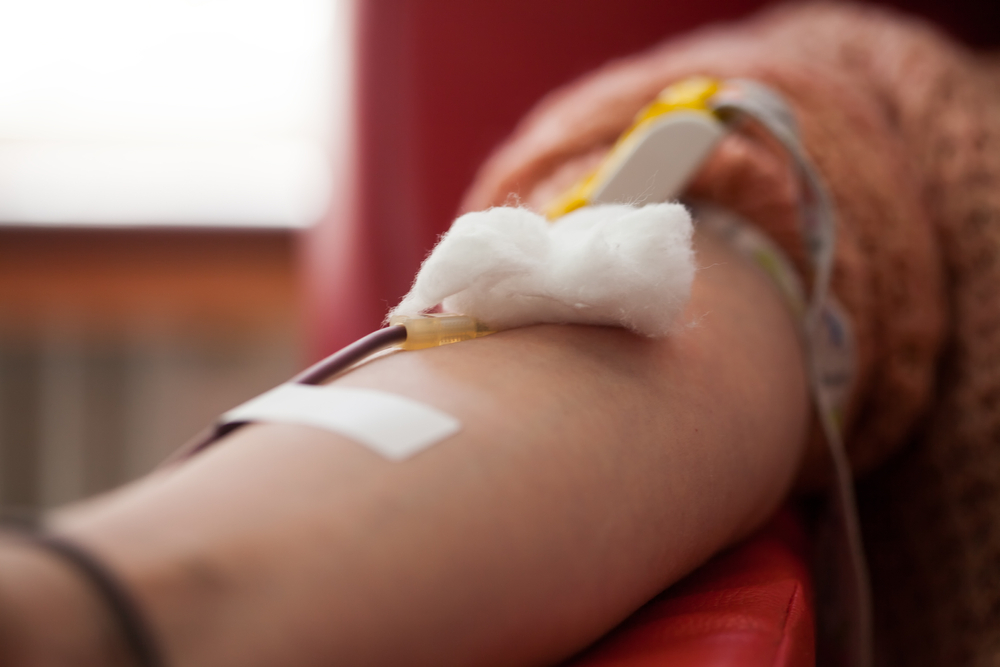 The short answer is simple. Most blood donors are proud to have been able to serve their community throughout the course of their lives, and there isn't an age limit to who can donate blood.
However, when it comes to senior-aged loved ones and donating blood, there are always some precautions that must be taken. We know that even though your elderly family members may want to continue donating blood, you still have concerns about their well-being in the process.
Before you schedule their next donation appointment, here are some of the requirements to expect for blood donors aged 65 and up.
Weight
Although there isn't an age limit to blood donations, there is definitely a weight requirement in place to ensure donors remain healthy after the procedure. The minimum weight for someone to donate blood is 110 pounds.
Those under the weight requirement may not be able to comfortably withstand losing the amount of blood that's taken out with each donation. If someone donates while underweight the chances are high that they will faint on the donation table. Once this happens, technicians remove the needle and dispose of the blood they've collected, since donations are only collected by the pint.
General Health
Consider your loved one's immune system before taking a trip to the blood bank. Being in good health before giving blood is essential, so if the donor has recently experienced an illness like the flu or a cold, they'll be rejected from giving blood this time around.
The danger of the elderly donating after a recent recovery from an illness is that their chances are increased that the illness will quickly return or symptoms will worsen. Although most people can shrug off the common cold or virus, the elderly can face life-threatening complications when prolonged illnesses arise.
Be Prepared for Individual Circumstances
Some states and blood banks may have their own individual requirements for elderly community members who wish to donate. For example, some associations may require a doctor's note that ensures the patient's good health before donating blood.
Before making the trip to the blood bank, it's always a good idea to call ahead and find out if your local bank has any restrictions or requirements for donators over the age of 65.
How Seniors Can Help Without an Actual Donation
If your loved one is unable to donate blood due to their health, weight, or other underlying circumstances, there are still several ways they can help the cause.
Blood banks always seek volunteers to help with:
Recruitment for Upcoming Blood Drives
Donor Registration
Collecting Donations
Find out from your local blood bank how your loved one can still make a difference!
Make Healthy Senior Choices With Cornerstone Senior Living
At Cornerstone Senior Living communities, the well-being and health of our members is our number one priority. If you know that your elderly loved one is having difficulties living on their own at home, it may be time to discuss moving to independent or assisted living.
We are always happy to welcome new residents to our communities and invite you and your family to take a tour of a Cornerstone community near you. Contact us today to learn more about our programs and how we can help your loved one live out their Golden Years in a community that meets their needs.