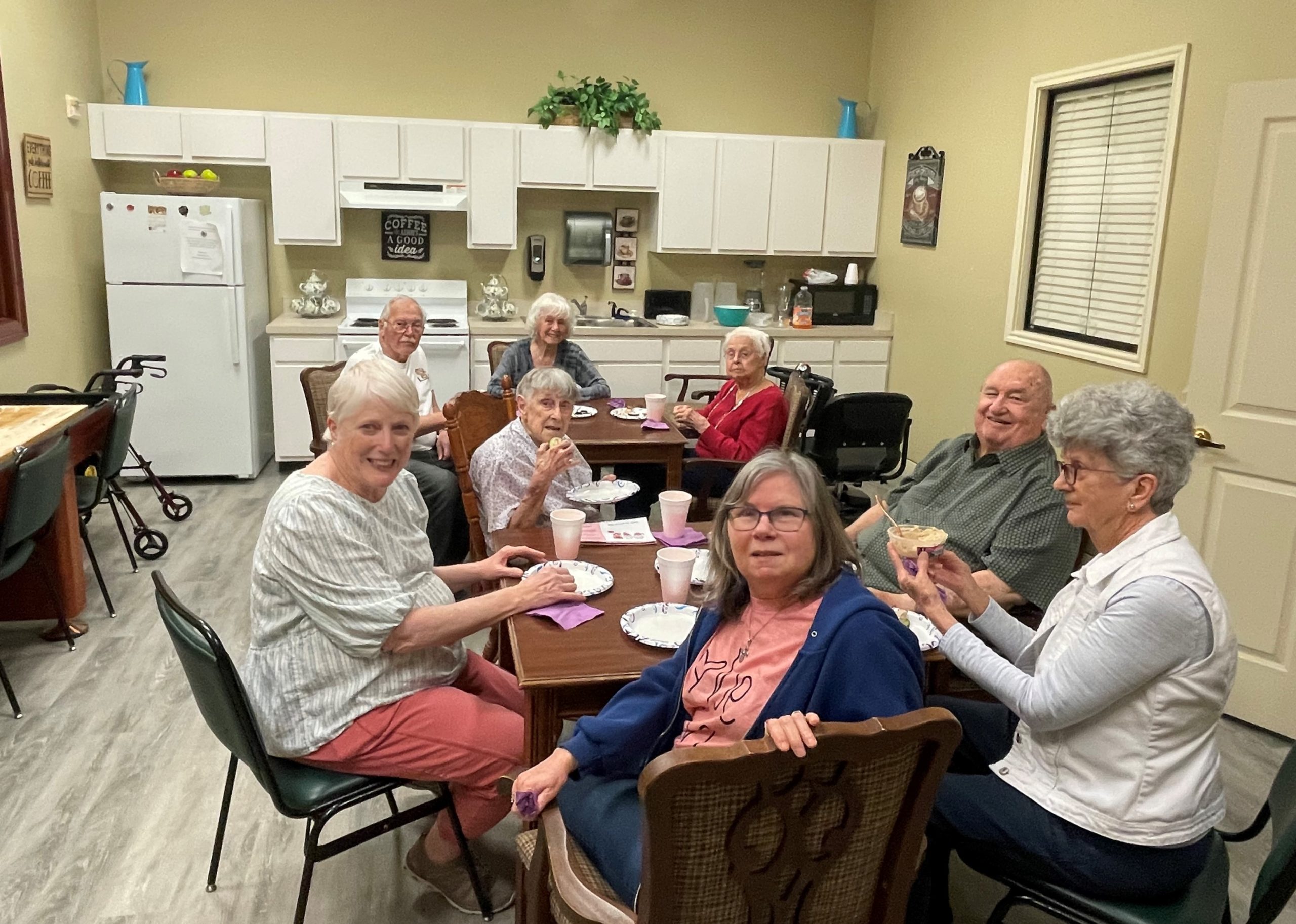 Fueling your body with healthy foods can help you live a long and healthy life. For seniors who have spent years cooking for their children and grandchildren, easy recipes that don't require baking can make for a stress-free treat. National Nutrition Month is a great time to discover new no-bake recipes!
No-Bake Cooking Classes at Cornerstone Senior Living
"We love No-Bake recipes at Trinity Oaks of Pearland! I came up with the idea to start these cooking classes from our residents," said Faleena Smith, Activities Director. "Everyone loves to snack. Through this, our residents can snack when they want without having to clean up after cooking."
Residents at Trinity Oaks can often be found sharing their favorite no-bake recipes during game nights and weekly arts and crafts.
No-Bake Recipes that Promote Independence
"No-Bake recipes help our residents keep their independence when transitioning into a senior living community," shared Smith. "The resident gets to make snacks that bring them comfort!"
Trinity Oaks of Pearland recently hosted a No-Bake cooking class where independent living and assisted living residents made diabetic-friendly cucumber hummus bites. This light snack is perfect for enjoying with friends and family during the spring and summer.
"The great thing about No Bake is you can change the recipe around for it to work for you, the ingredients you have, and your cooking experience," said Smith. You can always find vegan, diabetic-friendly, or even keto recipes. There are so many options for our residents to enjoy!"
No-bake snacks are an excellent way for you or your loved one to have the freedom to create delicious snacks that fuel your body! No matter your age, quick and easy no-bake snacks can satisfy your hunger in a nutritious way. Click here for other yummy No-Bake recipes loved by Cornerstone Senior Living communities.We think you will be pleasantly surprised at how delicious these healthy snacks can be!