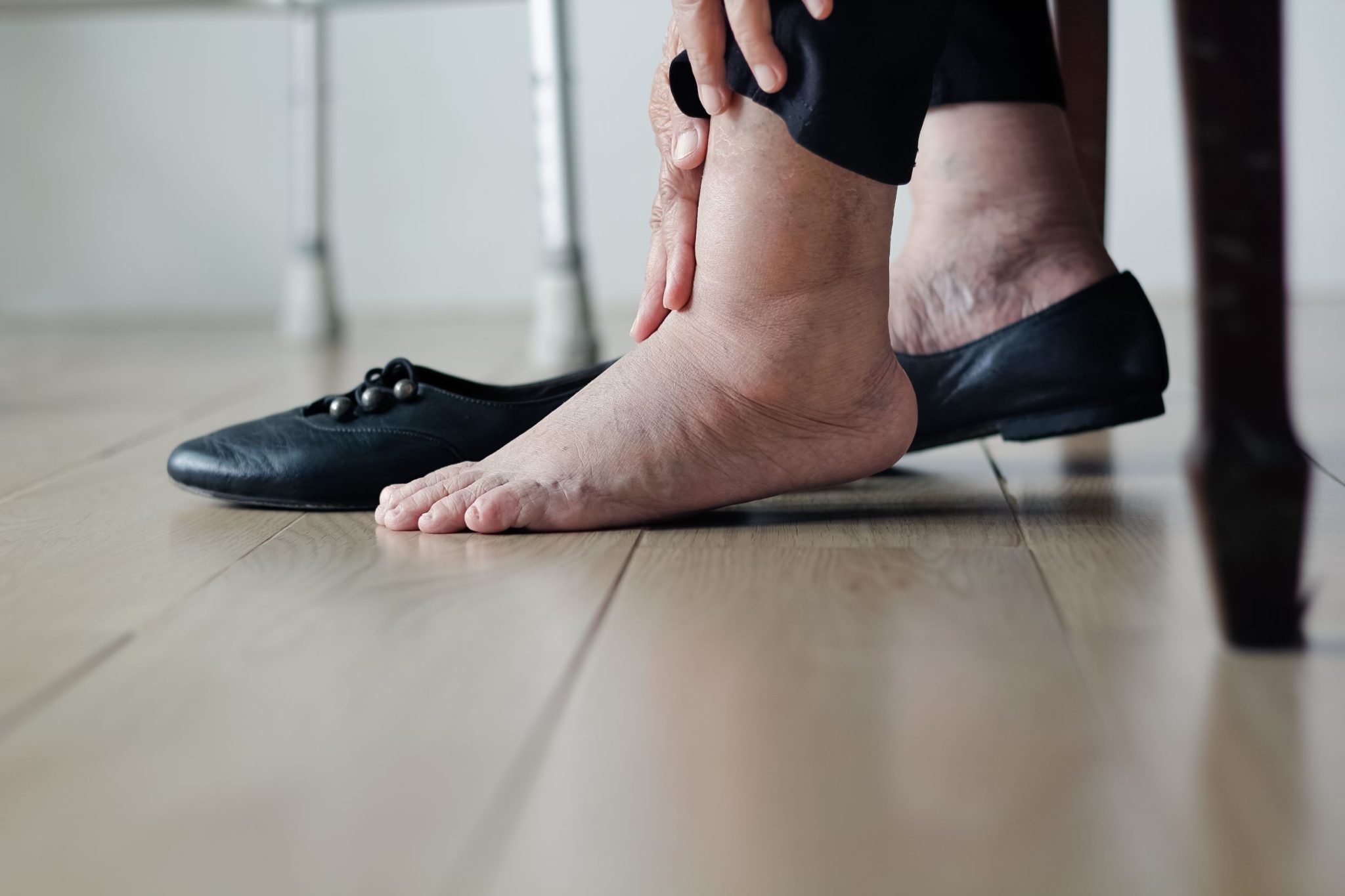 Heart disease is one of the leading causes of death for Americans of all ages. However, our senior-aged loved ones are especially susceptible to developing heart problems.
Heart disease can be a scary condition to live with, but if caught in time, professionals can help mitigate severe risks like heart attacks and death. As part of our effort to participate in American Heart Month, Cornerstone Senior Living would like to share little-known signs that a loved one may have a heart condition.
Strange Aches and Pains
When we think of pains resulting from a heart condition, the usual thoughts go to pain in the chest caused by coronary artery disease. While CAD may be the root of your loved one's problem, their tell-tale pains may not be in the areas you'd expect.
Sometimes when the heart is forced to work overtime, pain can appear in areas that include:
Arms
Shoulders
Back
Abdomen
Jaw
Neck
Swollen Ankles
If your loved one complains their feet, legs, or ankles begin to swell up, this is a sign that they may suffer from heart failure. Although swollen limbs are a fairly normal result of eating salty foods or drug side-effects, if you suspect something is wrong, it's always best to trust yourself and get them in for a checkup.
Sleep Apnea
Although sleep apnea isn't directly related to heart disease, it's a condition that can easily lead to a fatal heart attack if left untreated. When apnea causes pauses in breathing during sleep, the brain still needs oxygen flowing. This will force your heart to work harder in order to continue the blood flow. Sleep apnea is a treatable condition and is one of the easiest ways to start taking control of your loved one's heart health.
Skin Discoloration
If you notice any forms of discoloration on your loved one's skin or fingernails, this is a sign that they may have some blocked blood vessels that need to be examined. Some skin discoloration to look out for includes blue or gray fingers and toes, purple patterns beneath the skin's surface, or specks of blood underneath finger and toenails.
Gum Disease
Although the connection between gum disease and heart disease are difficult to find, studies show that signs of gum disease can mean that your heart may be going through some trouble.
If you notice your loved ones begin to show bleeding, tender, or swollen gums, get them seen by a dentist and cardiologist as soon as possible.
Keep Your Loved Ones Thriving With Cornerstone Senior Living
At Cornerstone Senior Living communities, we strive to make your loved ones feel like family. Trust us to help them handle their important medical needs while they continue to live their lives in comfort and surrounded by a community that keeps them feeling refreshed.
If you're interested in learning more about a Cornerstone community near you, we are ready to schedule a tour! Contact one of our communities today to arrange a time for our family to meet yours.