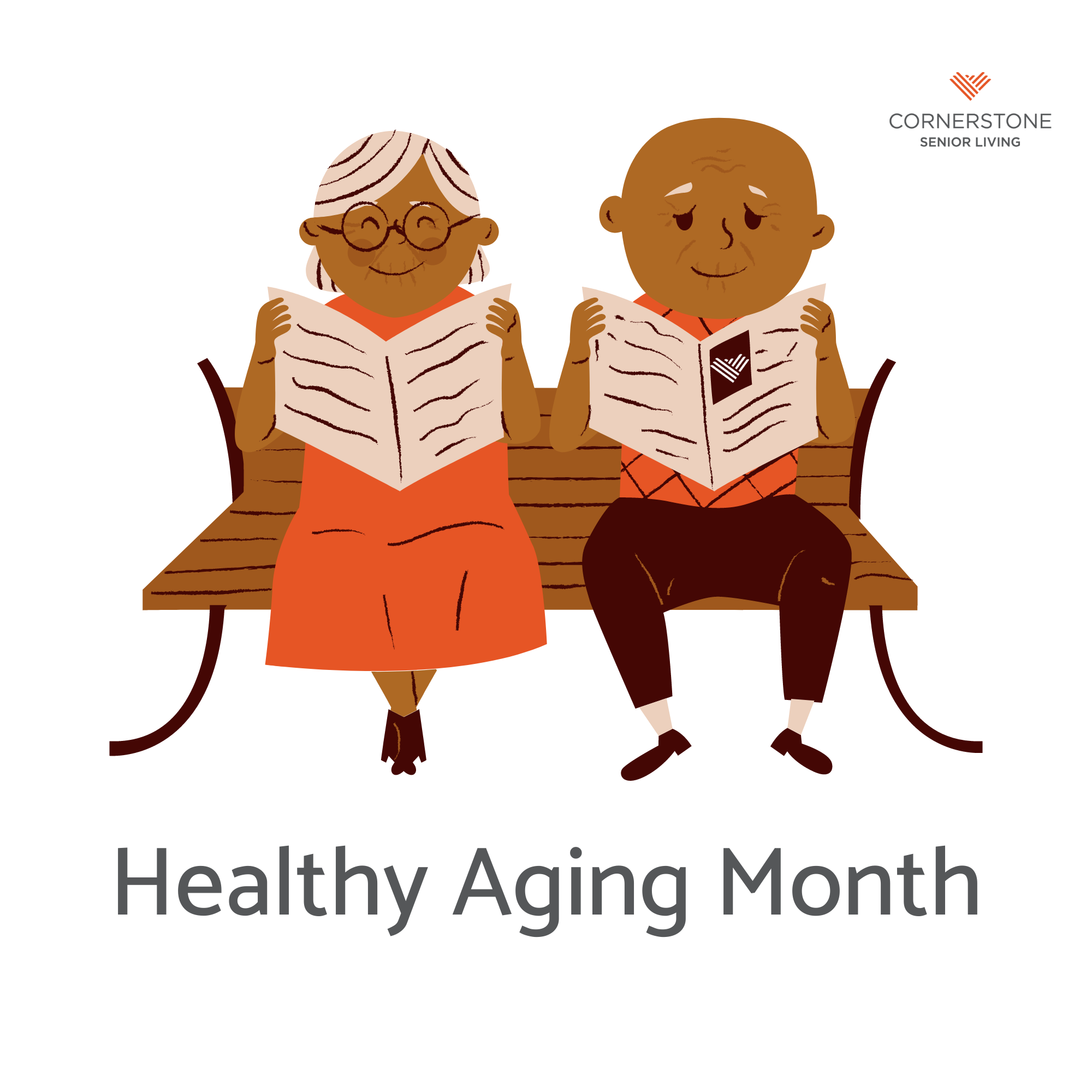 It is never too late to try a new activity, change careers, or join a club. Healthy Aging Month encourages us to see the positives associated with aging and highlights ways to keep you feeling your best
What is Healthy Aging?
Healthy aging focuses on embracing all aspects of aging and provides tips to stay healthy. For seniors, it becomes imperative to make sure you are taking care of your physical and mental health so you can enjoy all your golden years have to offer. Here are tips to embrace during Healthy Aging Month and beyond!
Schedule your doctor's appointments! It is easy to let time slip away and forget to set up annual visits with your doctors. This month is a great time to prioritize scheduling or attending your appointments. As we age, medical professionals are a great resource to ensure you stay in good health.
Stay social! Mental health is essential and is often overlooked. It is easy to get into a routine and not see your friends as often, but remaining social can increase serotonin and reduce stress. Get out and try a new restaurant or activity this month!
Get moving! Physical fitness is an integral part of your overall health. Fifteen minutes of walking each day is an excellent start if you're new to exercise. Consult your doctor before implementing intense routines.
On top of these three priorities this month, you can also step outside your comfort zone and try something new. Unleash your creativity by attempting a new craft, picking a new hobby, or dressing in a unique style.
"We saw a need to draw attention to the myths of aging, to shout out, 'Hey, it's not too late to take control of your health, it's never too late to get started on something new.' Why not think about the positive aspects of aging instead of the stereotypes and the negative aspects," states Carolyn Worthington, the creator of Healthy Aging Month.
How Can A Senior Living Community Aid in Healthy Aging?
Senior living communities offer excellent amenities and services that can aid in your aging. Through independent living, assisted living, and memory care services, you can engage daily in activities, grow your social circle, and have peace of mind that trained professionals can lend you a hand when needed.
"We are their home. We can provide a sense of security and worth; through this, many seniors realize they still have a lot of living to do," says Rhonda Stane, Executive Director of Stonehaven Assisted Living. "At our community, we encourage residents to stay active, attend social events, and go on community outings. Because of our maintenance-free living, our residents stay busy with activities that keep their hearts and minds youthful!"
Age Effortlessly at Cornerstone Senior Living
Our vibrant communities at Cornerstone Senior Living allow you to live out your golden years. You can find comfort in keeping your independence while knowing our compassionate team is ready to offer a hand if needed. Your age does not define your ability to be adventurous!
Age effortlessly at a Cornerstone Senior Living community near you.