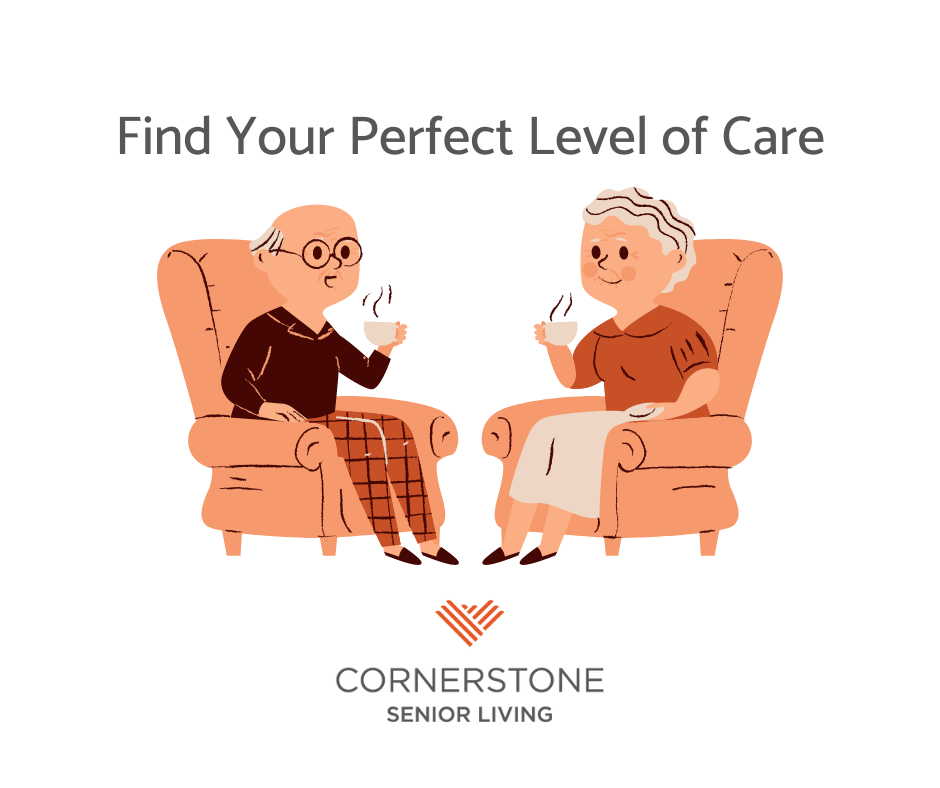 Find the Perfect Fit
The U.S Department of Health and Human Services states that 70% of adults 65 or older will need long-term care. Today, senior living communities vary significantly in amenities, services, and levels of care. We're breaking down the differences between Independent Living, Assisted Living, and Memory Care to help you make the most informed choice when finding your perfect level of care.
Independent Living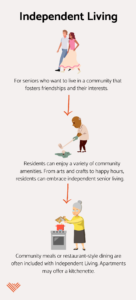 Seniors considering moving to independent living communities can care for themselves in a maintenance-free setting. Independent living communities are tailored so seniors can flourish their friendships and participate in activities that spark their interests. Independent living can include amenities such as restaurant-style dining, housekeeping services, daily community activities, or scheduled transportation.
Assisted Living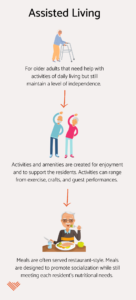 For a senior considering whether to move to an independent living or assisted living community, the primary difference depends on the ability to manage daily living activities. If you or your loved one struggles with daily activities such as preparing meals, bathing, managing their medications, driving, or keeping up with chores, assisted living might be an excellent fit for you.
Assisted living communities still encourage seniors to stay social and maintain independence while having the comfort of knowing help is there when needed.
Memory Care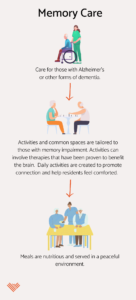 Memory care is tailored to those diagnosed with Alzheimer's or living with other forms of dementia; while still providing a maintenance-free lifestyle. Memory care communities often have extra safety measures, team members with specialized knowledge in memory care, and activities implementing dementia research therapies. Memory care prioritizes keeping residents comfortable and safe. In a memory care community, one might find additional security on entrances and exits, covering thresholds to prevent falling, color-coated halls, easy-to-remember layouts, and peaceful outdoor areas.
If you are still unsure of which care level is best for you, A Place for Mom offers a free assessment quiz to help you determine the next steps based on your results!
Find A Cornerstone Senior Living Community
If you are in the process of selecting a community, Cornerstone Senior Living is here for you. Our team members across our communities are ready to answer your questions and help you find a place to call home! For many years, you've made a difference in countless lives, and now, we are honored to do the same for you.