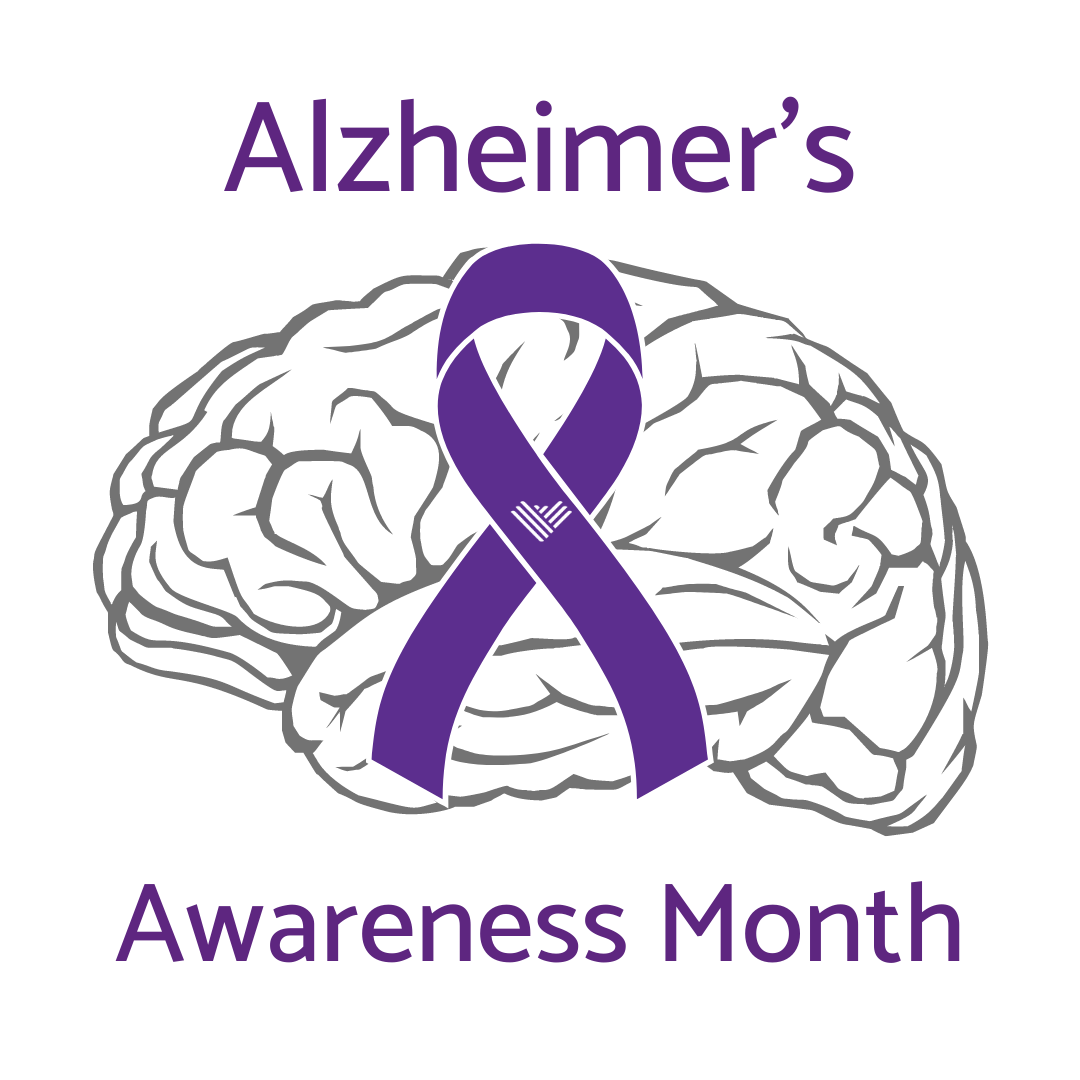 When you or your loved one is diagnosed with Alzheimer's or other forms of dementia, the diagnosis is often followed by a flood of emotions. As you navigate the next chapter of life, there are ways to create new memories while still cherishing the past. In honor of Alzheimer's Awareness Month, June is the perfect time to learn to find joy while managing dementia.
What is Alzheimer's? 
The National Institute of Aging defines Alzheimer's as a disease that affects the brain tissue. It slowly affects memory, thinking skills, and eventually the ability to carry out tasks. Most people diagnosed are in their late 60's. Alzheimer's is the most common cause of dementia among older adults, impacting more than 6 million Americans.
Alzheimer's disease is named after Dr. Alios Alzheimer. In 1906 she noticed changes in a woman's brain who had passed. The woman's symptoms included memory loss, unpredictable behavior, and language issues. Through Dr. Alzheimer's research, she found the brain tissue had lost connection between neurons, leading to these symptoms.
Significant research has been done throughout the years, but scientists have yet to find a cure. Through technological advances, there are now tests to help diagnose Alzheimer's, and there are medicines approved by the Food and Drug Administration that may help slow the progression of symptoms.
Cherish and Create Memories with Purpose
Alzheimer's research shows some therapeutic activities successfully create moments of joy and new memories. These therapies can help keep a sense of self intact.
Reminiscence therapy helps evoke memories through videos or images. A great way to help your loved one hold on to memories is by creating a photo book or compiling a video of favorite home movies. This can help keep names and significant events whole. It is also a great activity to go through family scrapbooks to remember the fantastic times fondly!
During music therapy, your loved one can participate in a group activity. Participants can shake tambourines, play bongos, or shake noise shakers in a group setting. For a more peaceful activity, a musician can perform a piano or violin melody. You can also play your loved one's favorite songs and sing to them or with them!
"Music therapy encourages each person to play an instrument and be involved in creating their music," shares Tami Sandefer, Sales Director at Crystal Creek at Preston Hollow. "We enjoy gathering in the activity room for live music. Our entertainers sing, play the violin, guitar, or keyboard – everyone is happy to sing along and clap to the music."
Art therapy allows creativity to flow. Art therapy utilizes everyday motor skills by coloring, painting, making jewelry, or creating a festive craft. It also lets participants express their emotions or thoughts through other outlets.
Memory care communities combine the latest in Alzheimer's and dementia research to create meaningful activities. If you think a memory care community is right for you, visit A Place for Mom's Complete Guide to Memory Care to learn more about what communities offer.
Dementia Does Not Define You at Cornerstone Senior Living
"We believe the most important thing we provide to our residents and their families is a feeling of belonging," adds Tami Sandefer. "Our Memory Care community provides peace of mind to families. This enables them to be a daughter, son, husband, or wife again rather than a caregiver."
At Crystal Creek at Preston Hollow and other Cornerstone Senior Living communities, our memory care residents are cared for with dignity and respect. Through personalized care plans implemented by our compassionate team members, our residents enjoy a maintenance-free lifestyle and spend the day doing the activities they love.
For years, you have been a helping hand to others. Now, we are honored to be there for you.