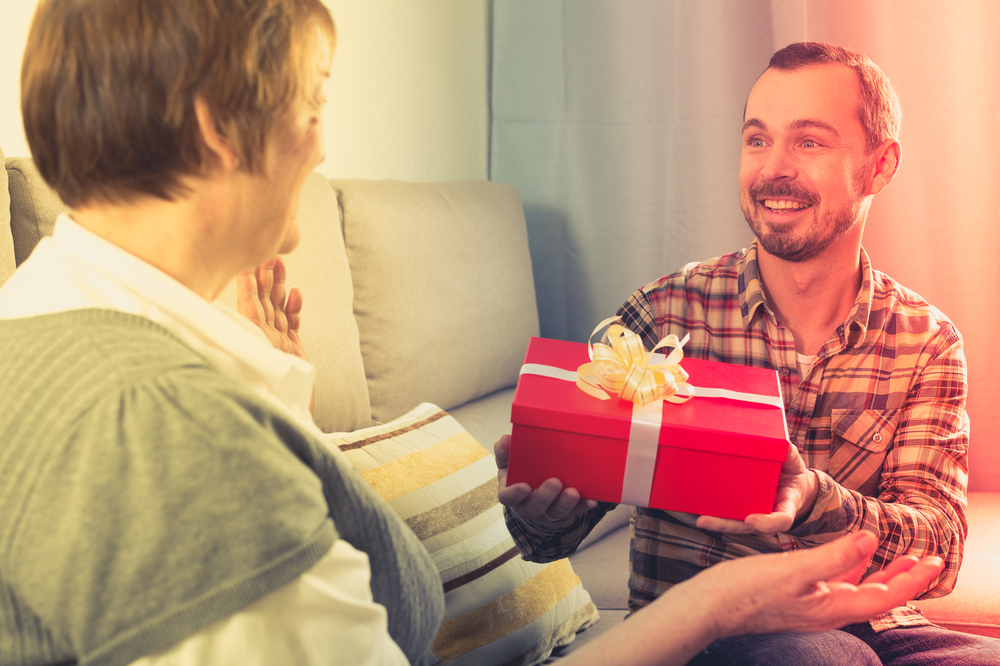 Everyone loves to get gifts; that's a fact. As the weather heats up, spoil your loved one in assisted living with some of these fun ideas that you can put in your next assisted living care package. We suggest keeping the non-perishable snacks but adding these other items will help to make your gift both special and assisted living-friendly during your next visit.
1. Blankets
Even in the warmer months, your loved one may want to stick to the indoors where air conditioning is plentiful. Your loved one could get cold easily, and a lovely fleece throw is a great gift to add in their basket. They can bring this with them as they visit their friends in the community or make their way to the dining room for meals.
2. Hand Crafted Cards
No assisted living care package is complete without a hand-crafted card from grandchildren. Make this gift special by setting some time aside with your kids and helping them to plan out the perfect message for your loved one. If your loved one is in a memory care community a hand-crafted card with a loving message can help spark their memory and keep their mental and emotional state in a positive place.
3. Puzzle Books and Games
Puzzle books like crossword puzzles, sudoku, or word searches are also great things to add to an assisted living care package. Not only does it help with mental health by getting your family member to focus on a puzzle, but it opens the doors for social interaction with other members of the community that may want to help out. Further community interaction can be seen with members who enjoy playing games that you can place in a care package.
Some assisted living care package-friendly games are:
Chess
Jenga
Travel Scrabble
Dominoes
Deck of Cards
4. Toiletries
Although your assisted living community will accommodate some of your loved one's toiletry needs, maybe they have a particular soap or lotion scent that they prefer. Assisted living care packages are special because they help bring out the unique qualities of the community members that receive them. So, while toiletries are always helpful in a package, remember that even in this area, you can still get creative while also meeting hygienic needs.
5. Stuffed Animals
Not only are stuffed animals a fun, cuddly gift that you can add to your care package, but they also serve as a reminder that someone is thinking about a loved one. When picking a stuffed animal, think carefully and ask yourself what this particular plushie may personally mean to your loved one.
We suggest avoiding stuffed animals that sing and light up unless you can ensure that it has a reliable shut-off button.
6. Your Company is the Ultimate Assisted Living Care Package
While a care package is always fun to receive, delivering your care package in person is always an extra-special treat when possible. The best gift that you can give the elderly in assisted living is your time and companionship.
Cornerstone Assisted Living Helps You Share Your Love
When you and your family choose to go with Cornerstone for your assisted living community, we guarantee that your loved one will be treated like our own family. If you or a loved one are looking for a retirement community that goes above and beyond in caregiving, get in touch with Cornerstone to schedule a visit to one of our many communities. We look forward to showing you how we can improve your loved one's quality of life.