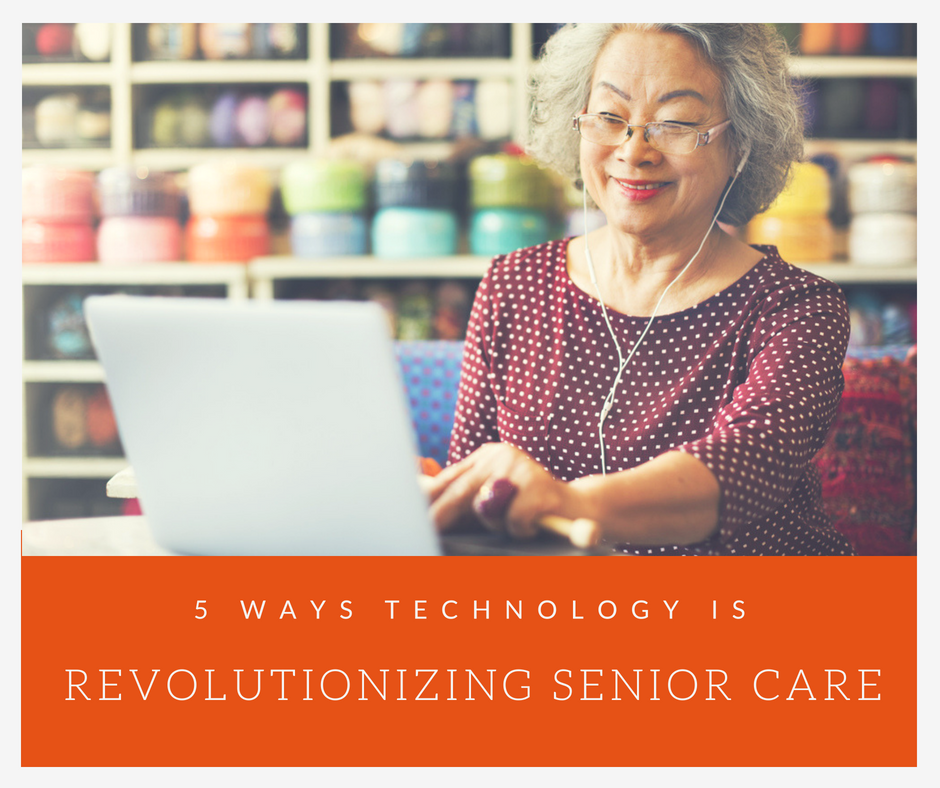 Evolution in the healthcare field is inevitable. There is always a new procedure or piece of technology that is available to help improve the lives of those that utilize it. This especially applies to the correlation between senior care and modern technology. This sector of healthcare has come a long way from pen and paper charts and is currently revolutionizing how the aging demographic approaches their health.
1. Technology Gives the Older Population More Power
With products that operate off of voice commands or at the touch of a screen, there have never been a better time for the elderly to feel more powerful. By using wearable devices and taking advantage of smart home features in senior living communities, the potential of monitoring patients on a deeper level has never been better.
2. Quick Emergency Response Systems
With the emergence of smart phones, remote tablets and other wearable devices, notifying hospitals in the case of an emergency is as simple as the push of a button. Also, with advancements like GPS and other tracking apps like "Find My Friends," getting to the location of an elderly loved one in need is fast and user-friendly.
3. Physician Collaboration
Outside of personal devices, the use of electronic medical records (EMRs) is a way for a patient's physicians to work together and improve overall care. Where this process could have taken forever in the past, now, patient records can be sent through secure lines and healthcare improvement can begin almost instantly.
4. Vital Tracking Improvement
Many seniors develop diseases that need to be monitored and controlled through vital tracking. While vital tracking is extremely important, the cost for routine visits and the supplies for these tests can be costly on a senior budget.
However, with advances in technology, these vitals can affordably be tracked on the go for affordable prices. For example, these vitals can be tracked via the wearable technology available and then sent to the physicians in need of the information. This is an entire visit, copay, and expense avoided for your loved one.
5. Assistance with Medication Consumption
Some seniors find themselves taking daily doses of medication for different needs that they need met. Even with completely healthy eyes, certain pills can easily be confused with others. Fortunately, there are now medical devices that can be programmed to help your loved one know what pill they are about to take prior to consumption.
The danger of taking the wrong prescription drug is quite real, and that is why the development of smart pill bottles, and SMS messages letting seniors know when to take which medications is so important.
Cornerstone Senior Living Makes the Most of Modern Tech for Your Loved Ones
Having access to the best in technology is important for those living in senior care communities. This is why Cornerstone Senior Living is proud to promote the initiatives that we take to utilize technology in the improvement of senior living care.
If you have a loved one that is in need of senior care or is interested in learning about one of our communities, contact Cornerstone Senior Living today for more information.