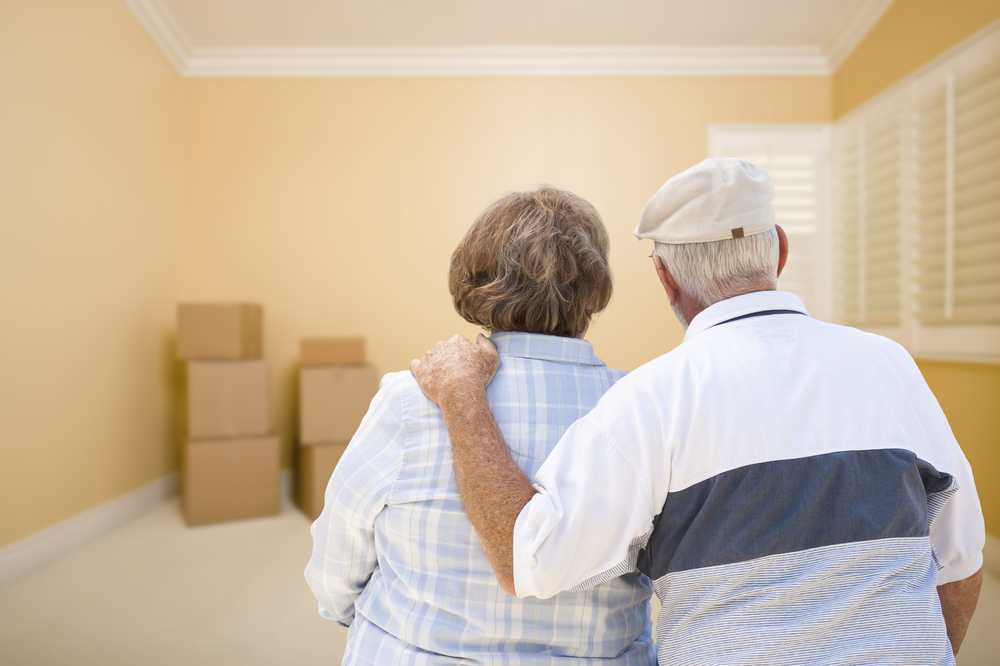 When it is time for your loved one to make the transition to a senior assisted living community from the home they have occupied for years, it can be difficult to pick and choose what stays and goes.
While downsizing can be stressful, moving to an assisted senior living community offers many benefits to families and their loved ones. Socialization, nutritionist's meals, and a maintenance-free home are just a few benefits they will enjoy. Most seniors agree that once they make the move and start enjoying a carefree lifestyle they ask themselves why they didn't do it sooner.
Here are four of our best tips for downsizing your loved one's home designed to make your move into a senior citizen assisted living community as painless as possible.
1. Develop a Timetable
Set reasonable dates to complete the move. Remember, there is a reason why moving to any of our assisted living communities is the solution for your loved one.  We recommend no more than 2 weeks, as this should give you and your loved one sufficient time to identify the items that will be making the move, but not too much time for your loved one be overwhelmed by the process.
2. Visit Your New Home Prior to Clearing Out Your Old Home
Make a few visits to your loved one's new home before deciding exactly what needs to come with them and what needs to stay behind. Take some time with your loved one to explore their new surroundings and help them envision what they would like their new apartment to look like. Take pictures and measurements so you can decide on furniture and accessory placement.
This will make the entire process easier to manage and will be able to help you create a physical checklist for the big move to an in-home assisted living lifestyle.
3. Have a Record of What is Being Left Behind
Not everything is going to be able to come with your loved one to their new home, and some of the things they are leaving behind may have significant sentimental value. In the modern era, there is always a way to savor a memory.
One way to help your loved one cope with the parting of an item is to take a picture of it and then record them telling a story about each item. This way, even though the physical item may be gone, the memory remains.
4. Organize Backwards
Usually, in a move, you pick out the stuff you don't want and then pick the rest to go with you. In Jamie Novak's book "Keep This Toss That," Novak suggests to try the opposite out in this case and pack up the things you want to keep first.
This leaves room for anything left behind to be thoroughly examined as the move draws near.
Cornerstone Senior Living Has Just The Right Space For Your Loved One
Making the transition to a senior assisted living community can be a stressful experience. At Cornerstone Senior Living, we are proud to say that our communities have been meticulously designed with your loved one's emotional and physical well-being in mind. Schedule a tour at one of our 8 facilities.