ASSISTED LIVING STARTING AT $3,800 | MEMORY CARE STARTING AT $4,900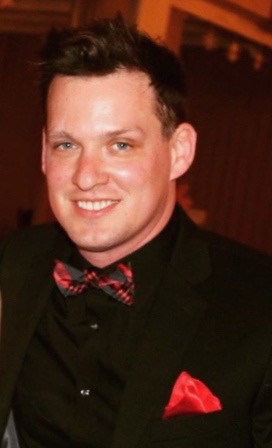 Marshall McCauley,
Executive Director
Marshall McCauley brings years of experience to his position as Executive Director at Trinity Hills of Knoxville. Marshall is committed to providing seniors and their families with the quality care that is synonymous with the values at Trinity Hills. Marshall's background is comprised of home health and hospice, a non-medical caregiver agency, and a skilled nursing facility - before working as an Executive Director of an Assisted Living community in 2016 in Knoxville. Marshall served as a member of the Senior Advisory Board of the John O'Connor Senior Center and was named Social Worker of the Year in 2015 by the Mid-East Council of the Tennessee Society of Health Care Social Workers (TSHCSW). While serving as President of the TSHCSW from 2016 to 2019, the organization gifted over $20,000 in scholarships to Social Work students enrolled in BSW and MSSW programs and donations to non-profit social service organizations in East Tennessee. Marshall, a Michigan native, moved to East Tennessee in 2001, to attend Maryville College where he received his Bachelor's degree in Psychology. He attended the University of the Pacific where he earned a Master's in Psychology with an emphasis in Gerontology. He moved back to East Tennessee to continue his education and earned a Master's degree in Social Work. Marshall enjoys many hobbies such as playing guitar and singing (especially for residents!), gardening, cooking, reading, running, cycling,and spoiling his two dogs (Waylon and Indigo).
Newsletter
Assisted Living Calendar
Memory Care Calendar
Trinity Hills of Knoxville
Senior Assisted Living & Memory Care Community
Trinity Hills of Knoxville provides you with the very best in achieving an independent lifestyle through a warm, friendly community. Situated in the foothills of the Great Smoky Mountains in East Knoxville, Tennessee, our community is located within minutes of grocery stores, a shopping center, a community center, and local churches.
Elegant Senior Living
We offer a comforting, cozy home-like environment with the privacy needed to provide you and your family peace of mind. Our staff works around the clock to assist with your needs and ensure your well-being. We look forward to working with you to develop a service plan tailored to meet your needs and well-being.
Living at Trinity Hills is not only comfortable, but it is also affordable. We offer very competitive rates and easy-to-understand service plans. Feel free to drop by or schedule a tour to learn more about our community, care, and culture.
Tennessee Assisted Living License ACL0000000284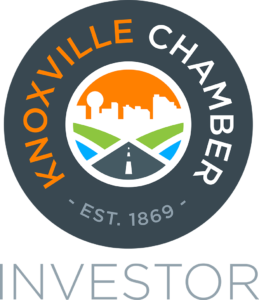 ASSISTED LIVING

MEMORY CARE
Our levels of care are all in an environment that feels like home, providing the privacy and community you desire. Our staff will assist you in developing a service plan tailored to meet your individual needs. We have a sincere commitment to providing care and service that will make you glad you selected Trinity Hills of Knoxville as your new home.
Assisted Living
Within our community, we provide a wide range of services for our residents who can live independently, but also require some assistance. Our goal is to support you with just the right level of care for you to flourish within our community designed to maximize your autonomy and dignity, as well as emphasize family and community involvement. 
Memory Care
We are committed to ensuring your loved one's care by providing a stimulating yet homelike environment for some of the millions of seniors battling progressive dementia and Alzheimer's disease. Trinity Hills pays personal attention to each resident, including developing programs designed to suit individual needs. Our programs are developed by highly experienced, trained staff members who will treat your loved one as an extension of their own family.
Our community features 87 assisted living and memory care apartments with a selection of studio, one- and two-bedroom floor plans.
Download Brochure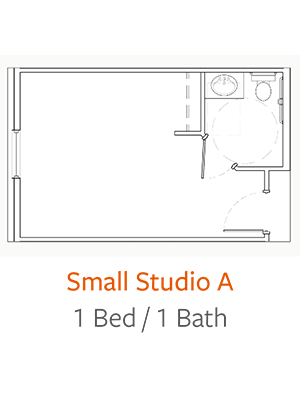 Trinity-Hills-Knoxville-Lighthouse-Floor-Plan-1-Bed-1-Bath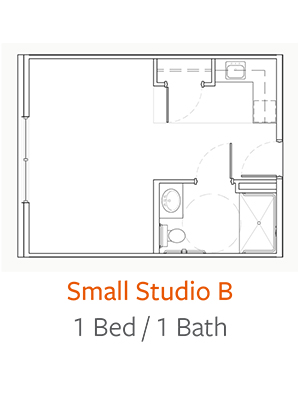 Trinity-Hills-Knoxville-Small-Studio-Floor-Plan-1-Bed-1-Bath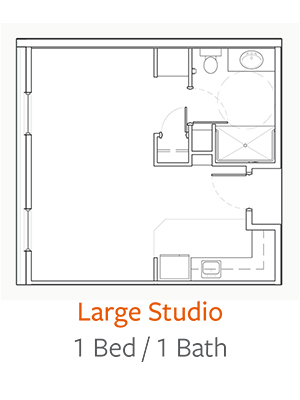 Trinity-Hills-Knoxville-Large-Studio-Floor-Plan-1-Bed-1-Bath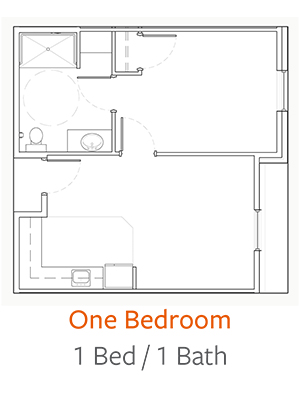 Trinity-Hills-Knoxville-Floor-Plan-1-Bed-1-Bath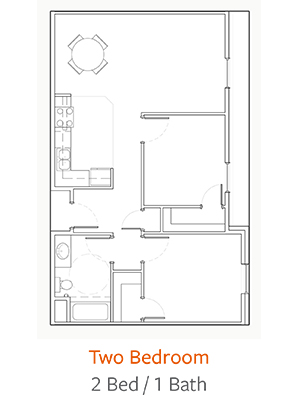 Trinity-Hills-Knoxville-Floor-Plan-2-Bed-1-Bath
Located in East Knoxville, Trinity Hills offers residents a variety of programs and services to encourage independence and mobility within the community.
Lifestyle Amenities
Spacious living areas
Dining room
Three nutritious chef-prepared meals per day
Comfort & Convenience
Wheelchair accessible showers
Resident parking available
24-hour awake staff
Nurses on staff
Daily transportation available
Programs & Activities
Devotional services
Onsite activities
Planned group outings
What's Nearby
Trinity Hills of Knoxville is within minutes of grocery stores, a shopping center, a community center and local churches. Below is a brief list of places closest to Trinity Hills.
Trinity Hills of Knoxville
Waffle House
Pizza Hut
Subway
Arby's
Kroger
Walgreens
CVS
University of TN Medical Center
Physicians Regional Medical Center