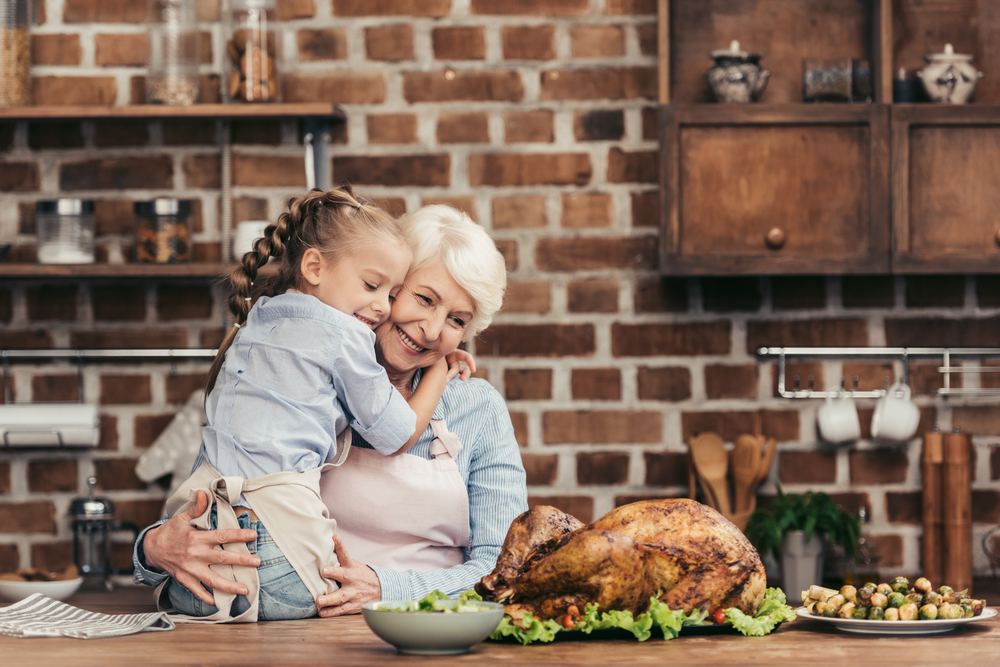 Thanksgiving is a holiday your whole family can enjoy! 
For some families, safety may be a concern for elderly loved ones. However, your loved ones can still contribute to your Thanksgiving celebration in meaningful ways. 
If your preparation for Thanksgiving includes caring for a loved one with Alzheimer's,  try out these helpful tips and activities to keep the holidays safe and fun for the whole family.
Let Them Help Pick the Menu
Seniors with dementia can easily become overwhelmed by a large and potentially unfamiliar menu. Don't let Thanksgiving dinner become an event that triggers stress and frustration.
Put the power in their hands and let them help you create the menu. Not only does this mitigate the risk of overstimulation, but it could also bring back fond memories of Thanksgivings past. This will contribute to a gathering no one will forget!
Clear Your Home of Fall Hazards
Thanksgiving is filled with plenty of joy and plenty of visitors. Let your elderly loved ones get involved with the hustle and bustle; just do it safely. 
Make sure to keep the pathways clear and watch out for any fall hazards like baby gates or clutter on the floor. 
In preparation for Thanksgiving dinner, ask your loved one where they'd like to sit ahead of time. A great spot is at the head of the table! This position reflects honor and ensures safety. It will allow them to get up and down from the dinner table at their own pace.
Assign Them to Help with No-Bake Dishes
Encourage your loved one to get involved with creating no-bake side dishes. This can be something as simple as a salad or as extravagant as their homemade cranberry sauce. 
You know your loved one's limitations, so keep them in mind, especially if they are living with advancing neurological disease, like Alzheimer's.
Ask Your Senior Loved Ones to Cut Dessert
Although cutting a turkey may have been your loved one's favorite part of the holiday, the effort and risk may be a bit much, especially if your loved one has already acclimated to an assisted living lifestyle.
Instead, ask them to cut the dessert. Pies are relatively simple to cut through and a pie cutter is a simple and safe way for your loved one to make their contribution towards serving the family.
Keep Your Event Short and Sweet
If your loved one is visiting your home from a senior living community, keep in mind that they may have a limited amount of energy for high-level interaction. 
By making your dinner or event with them shorter and more intimate, you'll give them a holiday that makes them feel special as well as understood.
Celebrate with Your Loved One at Cornerstone Senior Living
If you really want to make the holiday all about your loved ones in senior living, bring the celebration to them. The Cornerstone Senior Living communities are always ready to welcome families in for a visit.
If you have any questions about our upcoming holiday events or how to enroll your loved one within a community near you, contact us today to schedule a tour!
Also, here are some quick tips to ensure that your holidays run smoothly and stress-free for your loved one with Alzheimer's.