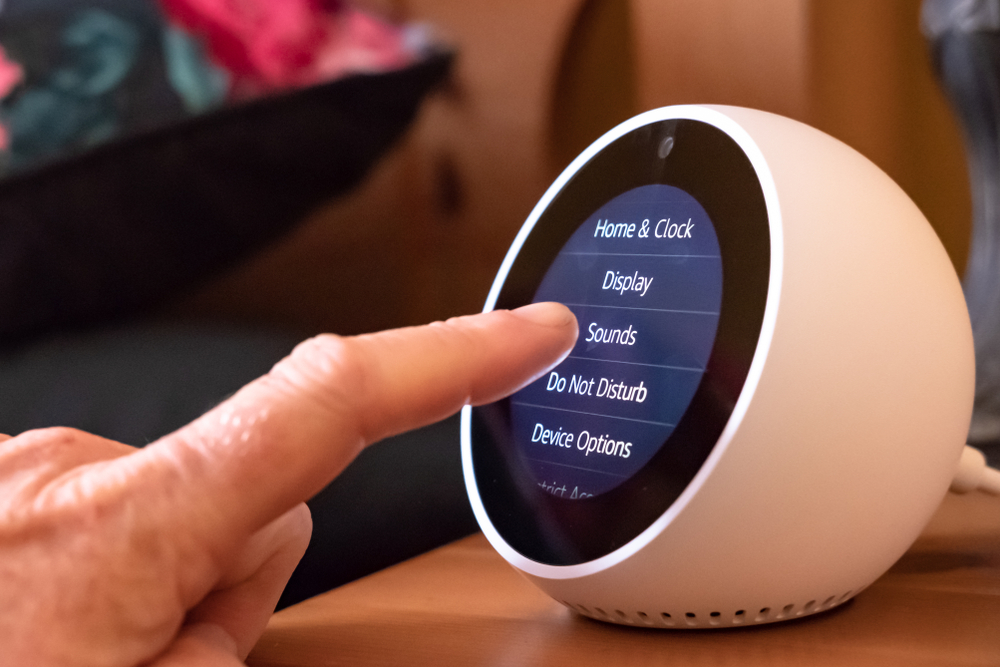 For those of us living with loved ones who have Alzheimer's disease or dementia, it seems like there is always the quest to make life easier for everyone in the family. Fortunately, technology has advanced to the point that there are now several products on the market that can benefit people living with these neurological diseases.
In honor of Alzheimer's and Brain Awareness Month, we would like to share with your family some of the most high-tech gadgets that can improve the lives of memory care patients mentally, physically, and emotionally.
Specifically Designed Clocks
Sadly, time can easily get away from memory care residents. As the diseases progress, not only does extreme forgetfulness arise, but so does confusion with day and night.
There are now several different types of clocks and apps on the market that feature clear designs that easily show the time and the current day/night cycle. These clocks are excellent because they help ease the stress and anxiety that comes with losing track of time. They are also wonderful tools that can help people with neurological diseases maintain routines and structure in their lives.
E-Companion Pets
Not all communities welcome pets within their grounds. However, there is now an option that can fill the void of needing a companion to keep up quality of life. Joy for All Companion Pets is a great way to replicate interaction between a loved one and a pet.
These electronics have built-in sensors that respond to touch and movement, allowing them to make familiar sounds and encourage interaction that could help keep the mental and emotional spark of your loved one vibrant.
Smart Medical Alert Systems
There are several devices out there that now provide users with safety and emergency response features. From the Apple Watch to products like Silver Mother and GreatCall Lively devices, there are many choices that a family can make when it comes to keeping tabs on a loved one's health.
These different devices can help with:
Fall detection;

Geo-fence alerts;

User medical info;

Medication reminders; and

Activity tracking around the home for those on specific schedules.
Amazon Echo Show
Your loved one may eventually have difficulty using their smartphone for contacting their family members. This is a frustration that no one should have to deal with, and that's we love the Amazon Echo Show. This device instantly allows your loved one to vocally initiate a two-way video call. The connection between relatives and caregivers is essential, and this product helps solve the issue of common phone struggles found in patients with dementia and Alzheimer's.
Kee
p Your Loved Ones
With
Alzheimer's Comfortable at a Cornerstone Memory Care Community
Life with any neurological disease can create unwanted stress on the people living with the condition. At Cornerstone Senior Living memory care communities, we take every effort possible to ensure that your loved one will be mentally stimulated and comfortable in their surroundings. If you feel like a memory care program is the next logical step in your loved one's healthcare, we'd love to show you around. Find a community near you to schedule a visit and find out more about what we have to offer you and your family.