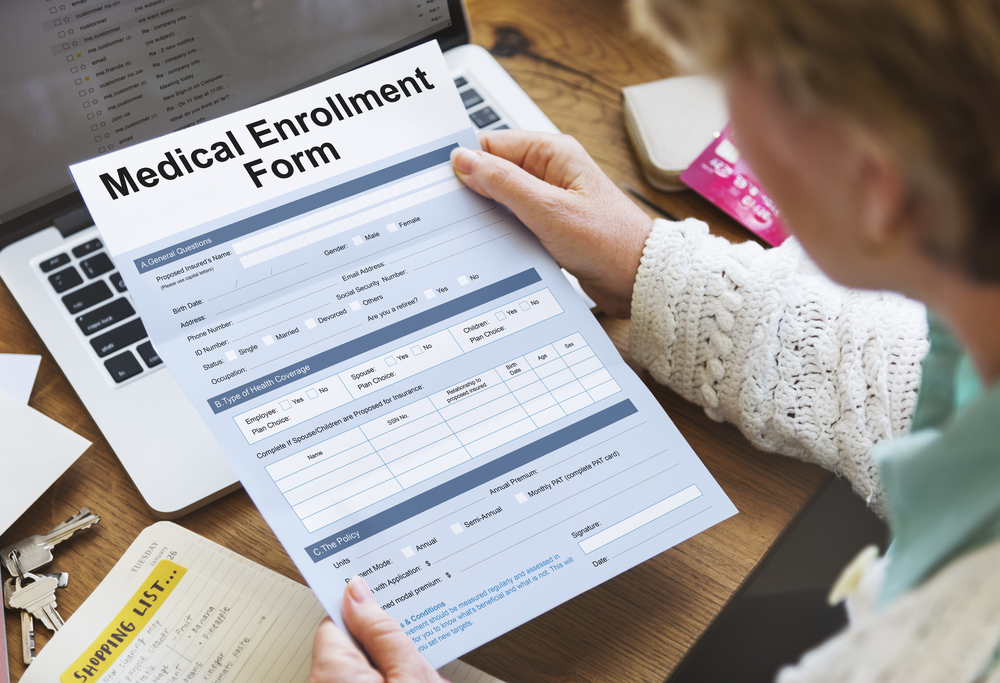 The healthcare and wellness of aging loved ones is a concern for many families across the nation. As we all get older, further medical care becomes a requirement and sometimes understanding how to meet these needs can be confusing.
One of the biggest issues for many families with loved ones 65 and older is Medicare and the enrollment opportunities granted to senior citizens.
At Cornerstone Senior Living, our communities are dedicated to promoting the emotional and physical wellness of the members that call Cornerstone "home." Let us help you navigate the medical landscape of Medicare enrollment so that when the time comes, your family already knows what your loved ones need.
When Can My Loved One Enroll in Medicare?
If your elderly family member isn't already enrolled in Medicare, you should know that there are specific windows in which this can happen.
The first opportunity to enroll in Medicare happens during a 7-month initial enrollment period that starts when a person turns 65. The 7-month period begins 3 months prior to their 65th birthday month, and ends 3 months after the month they turned 65.
It is encouraged to sign up for Medicare within the first 3 months of eligibility. In most cases, if you don't sign up when first eligible, one may have to pay a late enrollment penalty and could have their coverage delayed.
Note that there are also two other important enrollment windows that your family should place on their calendars:
Open Enrollment: October 15 – December 7
General Enrollment Period: January 1 – March 31
There are also special enrollment periods that depend on the location and employment status of a covered individual. More information on this topic can be found through Medicare's information pages.
What Changes Can Be Made During Open Enrollment?
If your Senior Living loved one is currently an existing Medicare beneficiary, remember that they aren't locked into their plan forever. During Medicare open enrollment, specific changes to their plans can be made. These changes usually involve switching between different types of Medicare coverage and enrolling in a Medicare prescription drug plan.
Medicare coverage options that your loved one can choose from include:
Medicare Part A (Inpatient Care)

Medicare Part B (Outpatient Care)

Medicare Part C (Medicare Advantage)

Medicare Part D (Prescription Drug Coverage)
Think About The Bigger Picture, Especially With Senior Living Involved
If you loved one is a member of a Senior Living or Assisted Living community, then you are already aware that traditionally, these plans do not cover the cost of a long-term care facility. However, these plans will cover specific healthcare needs that must be met while living in a specialized community. So, stepping back and examining the long-term care for your loved one is important.
When examining potential plans consider:
Current medical expenses

Prescription needs

Any evolving neurological diseases like Alzheimer's or dementia
When looking into Medicare, it is always best to have done all potential research and approach enrollment knowing that you are selecting a plan that will best benefit your loved one.
Take Charge of Your Loved One's Well-being by Scheduling a Tour of a Cornerstone Community Near You
Medicare and other healthcare needs may be difficult issues to understand, but know that with the help of a senior living community like Cornerstone on your side, there is always someone to help. If you know that your loved one is ready to make the move to a life of comfort through Assisted Living, we are ready to give you a tour! Contact us today to find out more about our Cornerstone Senior Living communities near you.