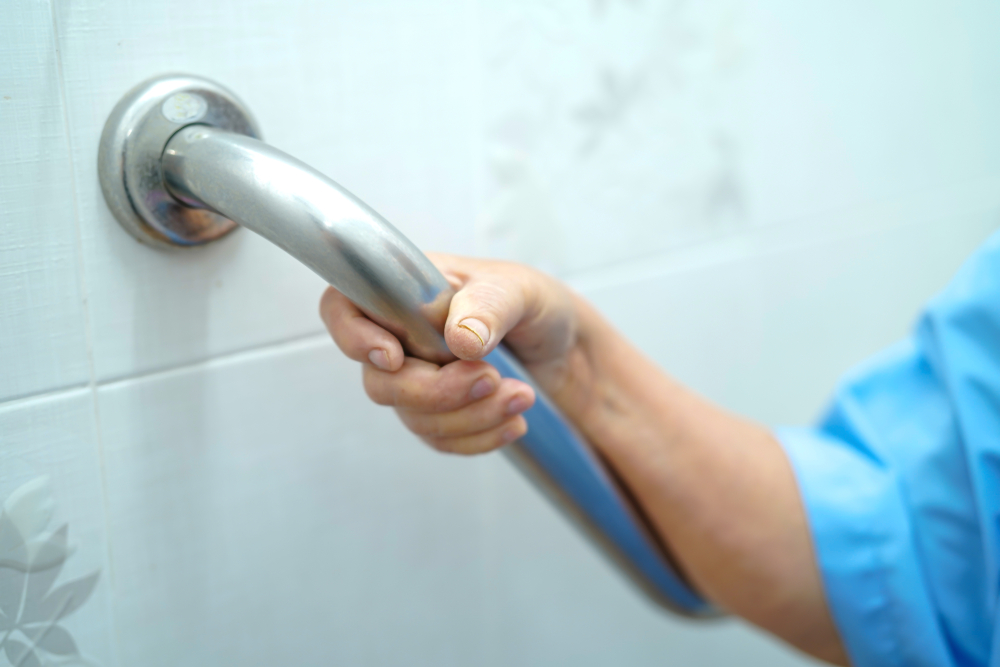 Alzheimer's and dementia are neurological conditions that have a pervasive impact on the day-to-day lives of those who are affected by it. If you have a loved one in a Memory Care community or at home with Alzheimer's, keeping them safe is your top priority. 
The tough fact is even living through an average day can put ailing loved ones at significant risk. Although this list primarily focuses on people living at home, it's a useful tool to help keep your family member's living space liveable while you decide on the next steps of care.
Block Off Household Hazards 
Even your loved one's home can be a challenge for someone with a neurological disease. So, the first thing your family should do within a living space is to eliminate or control access to any hazardous items. This includes limiting access to
Stairs

Sharp Knives

Tools

Chemical Supplies

Ladders, and more.
For someone living with Alzheimer's determining a condition as safe or unsafe, can essentially be impossible. By locking up hazardous materials or shutting your loved one off to dangerous areas of the home, your family has already taken the first major step towards home safety.
Install Shower Amenities
The bathroom is one of the most common areas of a living space where the elderly are at risk for accidental falls. If your loved one is already part of a Memory Care community, then they have care staff trained to assist in the restroom along with access to amenities that reduce the risk of shower spills.
However, if your elderly loved one still lives at home, our recommendation is to install specific bathroom amenities that simply make getting around on one's own, easier. Helpful tools include shower seats, grab bars in the shower and near the toilet and non-skid mats can all help prevent falls.
Not only do these provide an added touch of safety, but they can also encourage confidence within those suffering from Alzheimer's who may have developed a fear of the task of getting in or out of a bathtub.
Leave Emergency Information Around 
For an added sense of confidence and safety, leave large displays of emergency numbers and the loved one's home address near all telephones. In the unfortunate incident that something does occur while they are home alone, at least they won't have to spend many precious moments getting help
Keep Clear of Clutter
Even a little clutter around the house can create a fall hazard. During each visit, take the time to go room to room and clear out any trash or items that have been left on the floor after use. The goal is to create a clear path between every area of the living space and keep material belongings off of the ground and in predetermined, organized spaces.
Secure the Outdoors
This last tip is especially for those with cognitive impairment who still live at home. You'll want to keep the outdoor access and exits as secure as possible. If you have steps that lead outside, make sure they are textured for extra foot grip. Also, those with swimming pools must take extra caution to control access and keep the area blocked off with the installation of a gate and lock. 
Take the Next Step Forward With Cornerstone Senior Living
Living with Alzheimer's disease and dementia is difficult for everyone involved. On top of general neurological deterioration, keeping up the quality of care at home can be even more difficult for family caregivers. At  Cornerstone Senior Living, we know you want the best for your loved ones. We invite you to take a tour of one of our communities and give your family a glimpse of what life could be. Contact us today to schedule a visit with a Memory Care community near you.