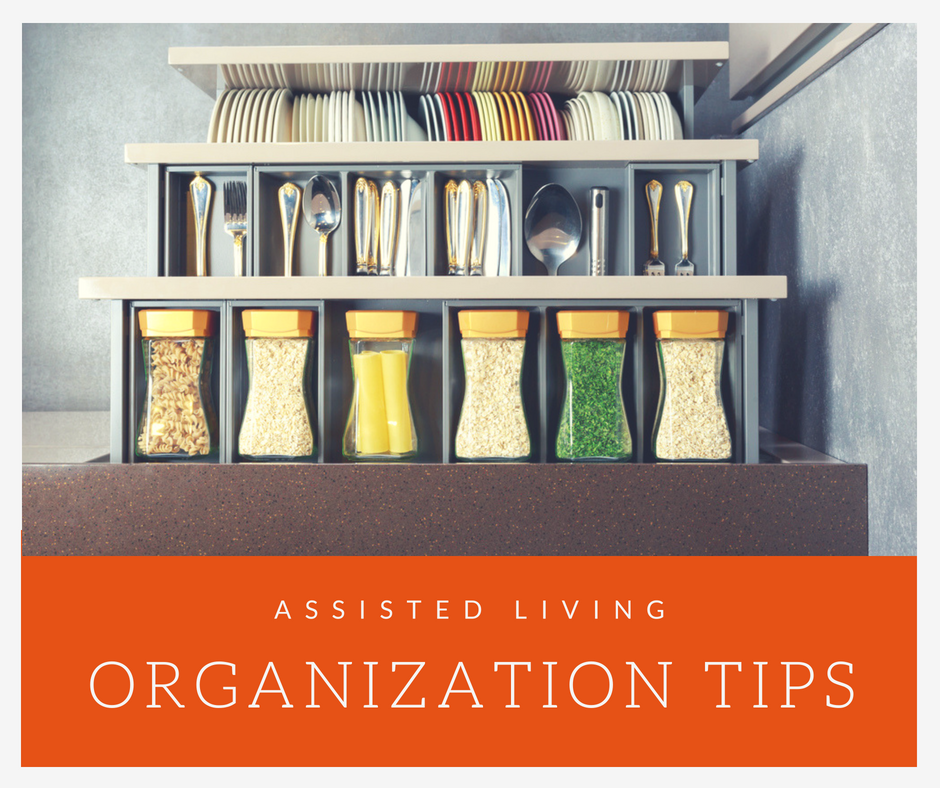 Getting your loved one settled into their first assisted living community can be both an exciting and overwhelming experience. Not only do you want your loved one to be comfortable in their new home, but you need it to be safe and accessible. Fortunately, there are several organization methods that families can work with to ensure that everyone is prepared for a successful assisted living experience.
Understand the Floor Plan You Are Working With
First and foremost, it is important to know the floor plan of your loved one's new home and how much space you have to work with. Most assisted living apartments are unable to fit a person's entire past life in them, so knowing what does and doesn't go into the new living space is important.
One of the most important aspects of moving is furniture. Most senior living communities allow you to furnish the apartment on your own so it is important that you select furniture that is appropriately sized.
Another tip for working with the floor plan of an assisted living apartment is to avoid adding single-use gadgets. Try to furnish the apartment minimally and maximize your space by using items that serve multiple purposes.
Double Your Storage Space with Assisted Living-Friendly Items
Maximizing space at a senior living community can be simple. One great way to double storage space is by utilizing items like:
Small plastic bins
Detachable hooks
Small shelves
Vertical space can be utilized, but we suggest approaching these areas with caution and keeping items within easy reach in order to avoid injuries.
Make Daily Activities Simple
Remember, as we age, daily activities can become cumbersome. When shopping around for your loved one's new home, think about useful products that can make daily activity more enjoyable for them and those that will be caring for them. Some items that have proven helpful in the past for senior living community members include:
Plastic covers to keep plates of food warm
Two-handed mugs
Bath seats for the shower
A dry erase board to exchange messages or reminders
Big button TV remotes
And a bed assist bar for those with back issues
Write Down an Emergency Plan
As much as we would all love to have the perfect home set up for a loved one, accidents do happen. Have an emergency plan written down in case problem occurs. Some information that is vital to have on this plan is:
Current medications
Emergency contacts
Physicians
Past or active illnesses
Let Cornerstone Answer any First-Time Questions You May Have
We know that as you are moving a loved on into assisted living for the first-time that you may have some questions. Contact a Cornerstone community near you to have any questions about our locations answered. We look forward to working with your family and welcoming your loved on into our safe, professional, community.