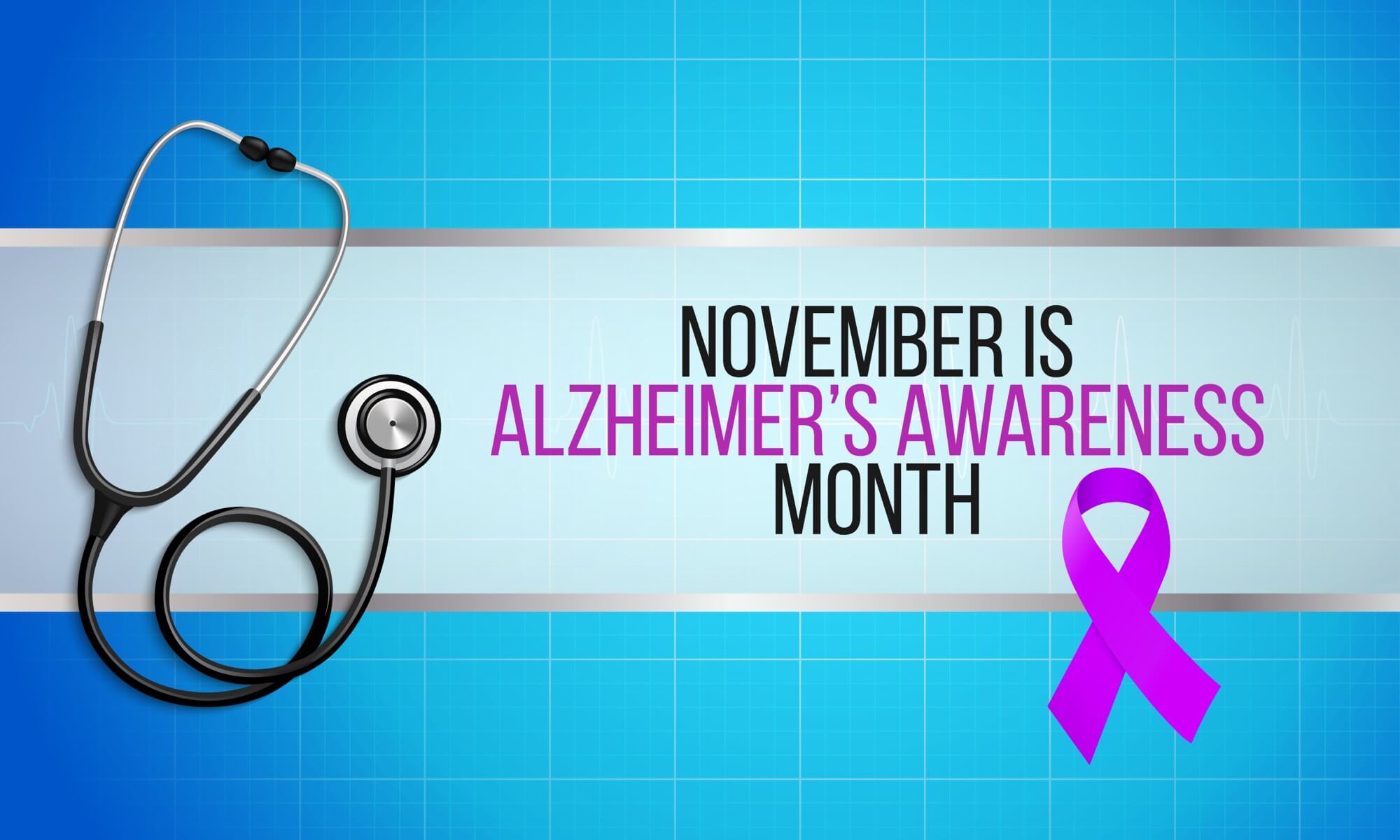 Across the country, nearly six million Americans are affected by Alzheimer's disease.
In honor of National Alzheimer's Disease Awareness Month this November, Cornerstone Senior Living wants to help you make a difference in the fight against this jarring illness. From time to financial aid, find out how you can stand in solidarity with your loved ones living with Alzheimer's this November.
Pledge Purple for Alzheimer's
Purple is the awareness color for Alzheimer's disease.  Kick-off your commitment to ending Alzheimer's by taking the Purple Pledge! This personal pledge solidifies your dedication to spreading awareness on the disease throughout the month of November.
Take a Walk to End Alzheimer's
There is always the opportunity to get your heart rate pumping for a cause with a Walk to End Alzheimer's.
This walk is part of the Alzheimer's Association's efforts to raise awareness for the care, support, and research surrounding the disease. This year, there is likely an event in your city that you can participate in. Register, fundraise and get your jogging shoes on to take the critical steps towards a cure.
Help Your Local Alzheimer's Organization
If you'd like to make a financial contribution, this is also a great way to get involved! Visit the Alzheimer's Association page to find a local organization near you. Any donation can help fund research to find a cure!
If you're unable to help financially, but would still like to get involved, you can. There are plenty of volunteer opportunities with your local Alzheimer's chapter.
Share Your Story on Social Media
People are always tuned-in to social media, so take advantage of the opportunity. Spread statistics, Alzheimer's events, personal stories, and anything related that can help promote awareness amongst family, friends, and co-workers.
Tell Your Story
Go beyond social media and find a way to tell your story to people in person. This is a great way to connect with other families who have been impacted by Alzheimer's.
If your family has been affected by Alzheimer's, a Memory Care center is a place to share your story! This is a great way to raise awareness and advocate for the importance of community when a loved one has been diagnosed with Alzheimer's disease.
Give Your Caregivers Some Support
If you have a loved one who receives daily care at home or is part of an assisted living community, take some time this month to remember all of the effort put into creating a great quality-of-life for your family member.
This thank you doesn't even have to be a financial investment. Get with your family and do something special, like making a homemade card or baking your caregivers some cookies. Recognition is encouraging, and although caregivers do their job out of love, your act of kindness can go a long way.
Spend Time with Loved Ones Fighting This Illness
Finally, set some time aside to give your loved ones some extra attention this month. Review old family photos, tell stories, or even take them out to their favorite restaurant. Your time spent with them can help bring back the spark that may be dimming as the disease progresses. Take advantage of their lucid days and let them remember how loved they are. If you can't spend time with your loved one then you can send them a care package to let them know you are thinking about them.
Give Your Loved One a Fighting Chance with Cornerstone's Memory Care Program
If you have a loved one who is living with Alzheimer's disease, don't let them fight it alone. At Cornerstone Senior Living, some of our locations offer a Memory Care program that can help your loved one live within our community in comfort. We invite you to get in touch with a community near you and schedule a tour to find out how we can help bring comfort to your situation!