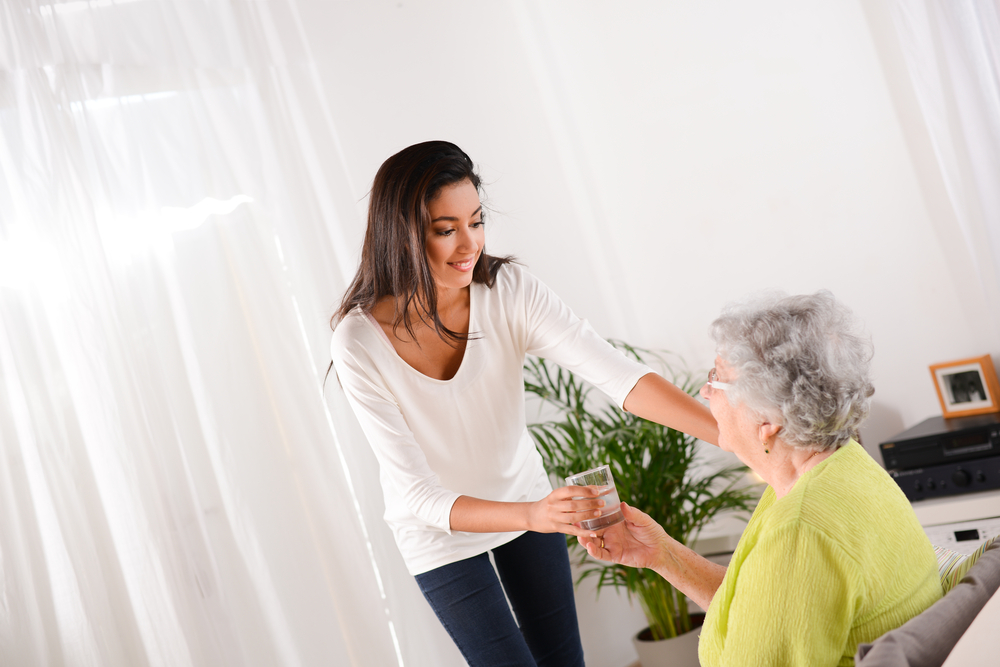 Did you know that a random act of kindness can immediately brighten up someone's day? Being kind costs virtually nothing and is actually a way to boost someone's self-esteem while also improving their health. Make your next visit to a Senior Living community count by trying out some of these tips to truly make a loved one or new friend's day.
1. Play the Smile Game
This game serves as an excellent tool for getting children used to interacting with senior living community members. The rules are quite simple.
Make eye contact and smile at as many people as possible. Have your children determine their scores based on how many people smile back. Bonus points can also be granted if "hellos" are exchanged.
2. Prepare a Favorite Meal
If your loved one is new to Senior Living or Assisted Living, there is bound to be an adjustment period they will have to experience. Get them further acclimated to their new surroundings by preparing one of their favorite meals before your next visit.
Not only will this stir up the feeling of home, but it also allows you to spend some much-needed quality time with a loved one that needs your comfort.
3. Strike Up a Conversation
Remember, not everyone in Senior Living has family members that can visit them on a regular basis. In fact, some may even be living with separation while they are away from their spouse. So, conversation and interaction with people from outside of the community may be scarce.
Take a moment during your next visit to strike up a conversation with someone nearby. Ask about how their day is going, what their favorite activities are in the community, or even, what's good on the menu for the night.
Even a quick exchange of words can be enough to make a person living with Alzheimer's or Dementia feel like themselves again in the moment. You never know how great your random act of kindness can be to an individual, and that's the beauty of practicing these actions at a Senior Living community.
4. Help Out With Chores
Everyone is particular about how their home is kept, and this also rings true for members of an Assisted Living community. Take some time out of your visit to carry out some of the mundane chores that could keep your loved one from getting out and being active in the community. Wash their dishes, organized their books or desktop. Any bit of help is an excellent way to promote kindness and show you care.
Schedule a Tour With a Cornerstone Community Near You
If you or a loved one has developed the need for constant care, ease some of the burdens off of your family with help from Cornerstone Senior Living. Our communities in the areas we serve have multiple care levels that cater to meeting specific needs for the elderly. Contact a Cornerstone community near you to schedule a visit and find out more information.